In the heart of Belize, where lush jungles meet crystal-clear waters, lies a collection of eco-lodges that redefine the meaning of sustainable travel. Here are the top 4 eco-lodges in Belize, each offering a unique blend of natural beauty, adventure, and a commitment to preserving the environment. From island getaways to jungle retreats, these lodges have made it their mission to immerse guests in sustainability and nature conservation, providing unforgettable experiences while treading lightly on Belize's precious ecosystems.
1. Copal Tree Lodge
Copal Tree Lodge is not your average eco-lodge; it's a pioneer in sustainability. A commitment to conservation and local economic development includes maintaining a 12,000-acre nature reserve and implementing daily practices to reduce its carbon footprint. Guests can explore Belize's first certified organic farm, spanning 3,000 acres, where around 70% of the restaurant's food is organically produced, featuring the cultivation of native crops, tropical fruit trees, and livestock.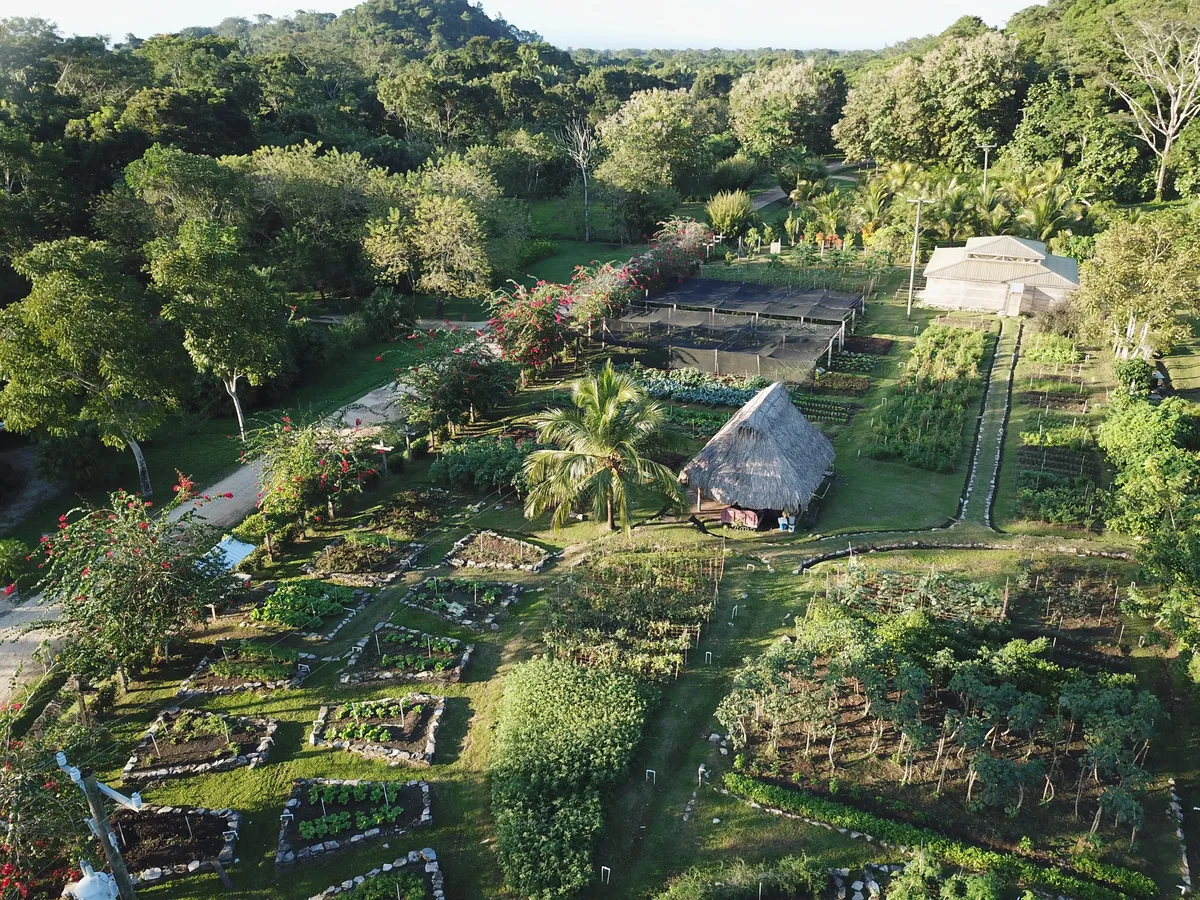 Turn those ingredients into tasty treats through local food-making classes such as coffee cupping, chocolate making, and tortilla making. Copal Tree Lodge also boasts the only certified organic distillery in Belize, fueled by biomass, with activities like rum distillery tours and cocktail mixology classes. All wine and rum bottles are donated for recycling into houses by the Earth Ship Organization, which can be seen on the way to Lubaantun, the ancient Maya site. Your stay here is a unique blend of luxury and pioneering eco-consciousness.
2.Ranguana Caye
Nestled on a 2-acre slice of paradise along the Belize Barrier Reef, Ranguana Caye offers an unforgettable eco-island experience, whether for a day trip or an all-inclusive overnight stay. Guests unwind in one of three rustic island cabanas, where the cool Caribbean breeze replaces air conditioning. Knowledgeable guides share their insights on reef and wildlife conservation, fostering a deeper understanding of these delicate ecosystems while partaking in fishing, snorkeling, and kayaking adventures.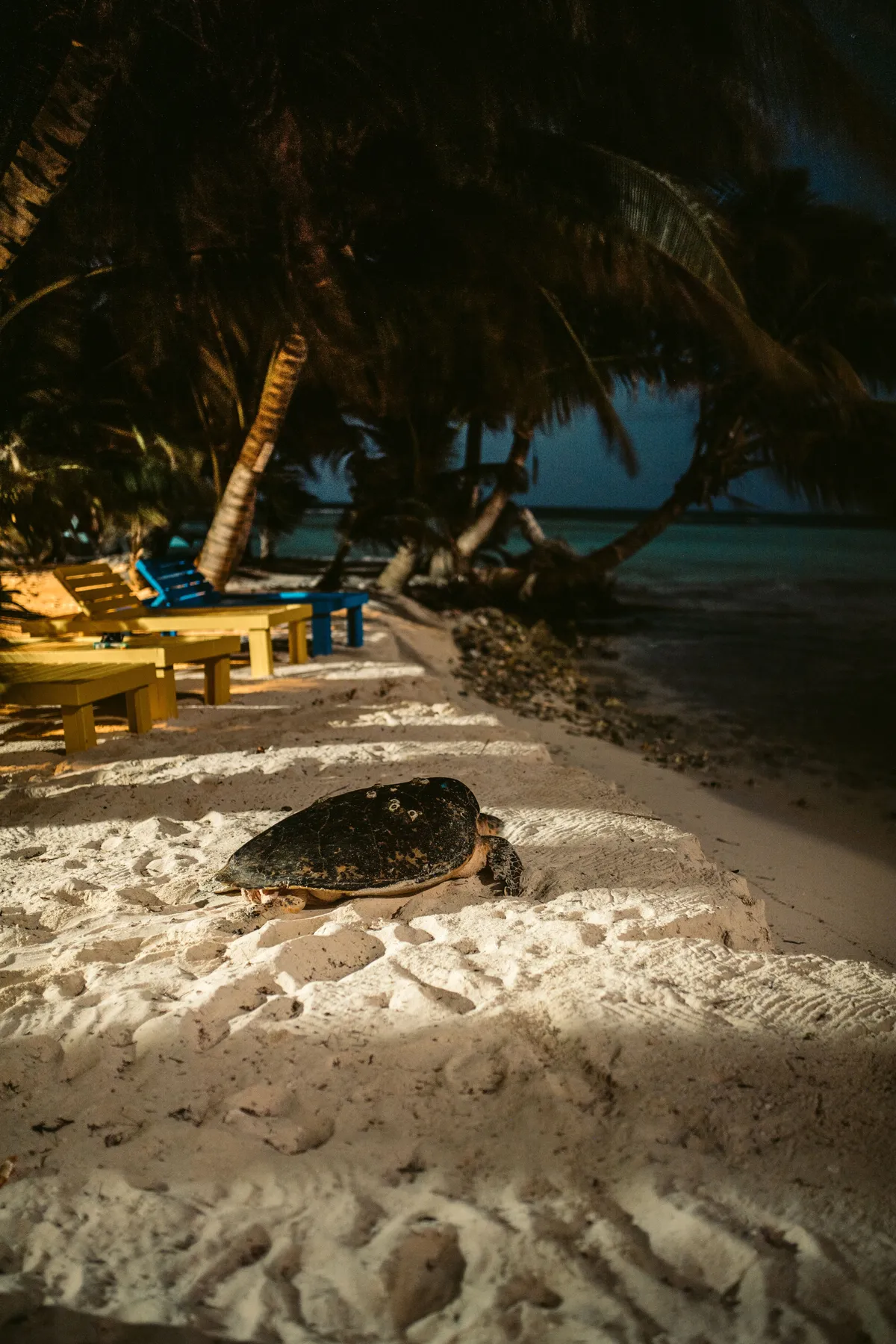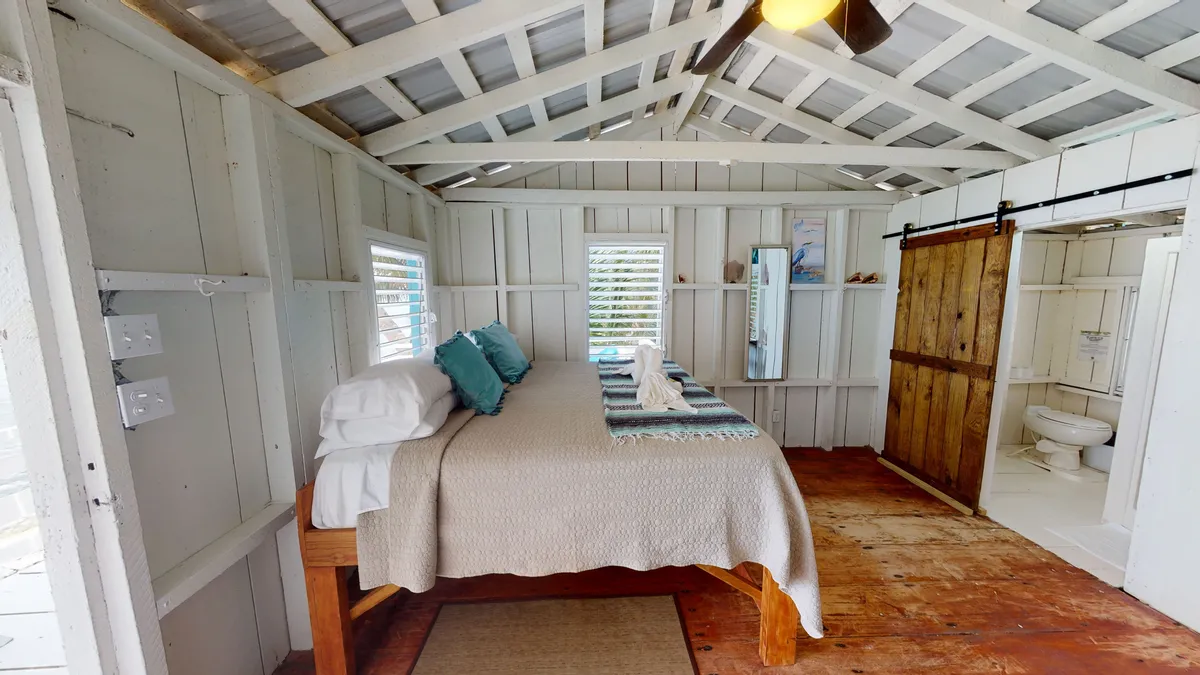 In Belize, sea turtles have been protected since 1993, and Ranguana Caye is a favored nesting site. Each year, the island provides a haven for turtles to lay and hatch their eggs, with Ranguana's team safeguarding their nests. Furthermore, Ranguana collaborates with conservation and research groups staying on the island, contributing to turtle research and protection year-round. This is an exceptional destination for nature enthusiasts and marine conservation supporters. August through October are the best time to visit to see hatchings, but they happen year-round!
3.Thatch Caye Resort 
Thatch Caye Resort is a one-of-a-kind island getaway, inviting you to fully immerse yourself in the unspoiled natural beauty of Belize while leaving a positive footprint. A dedication to responsible water management is exemplified through rainwater collectors and a desalination plant, guaranteeing a dependable and eco-friendly water source. The island and its 15 overwater bungalows and oceanfront cabanas are thoughtfully powered by solar and wind, solidifying its commitment to environmental responsibility.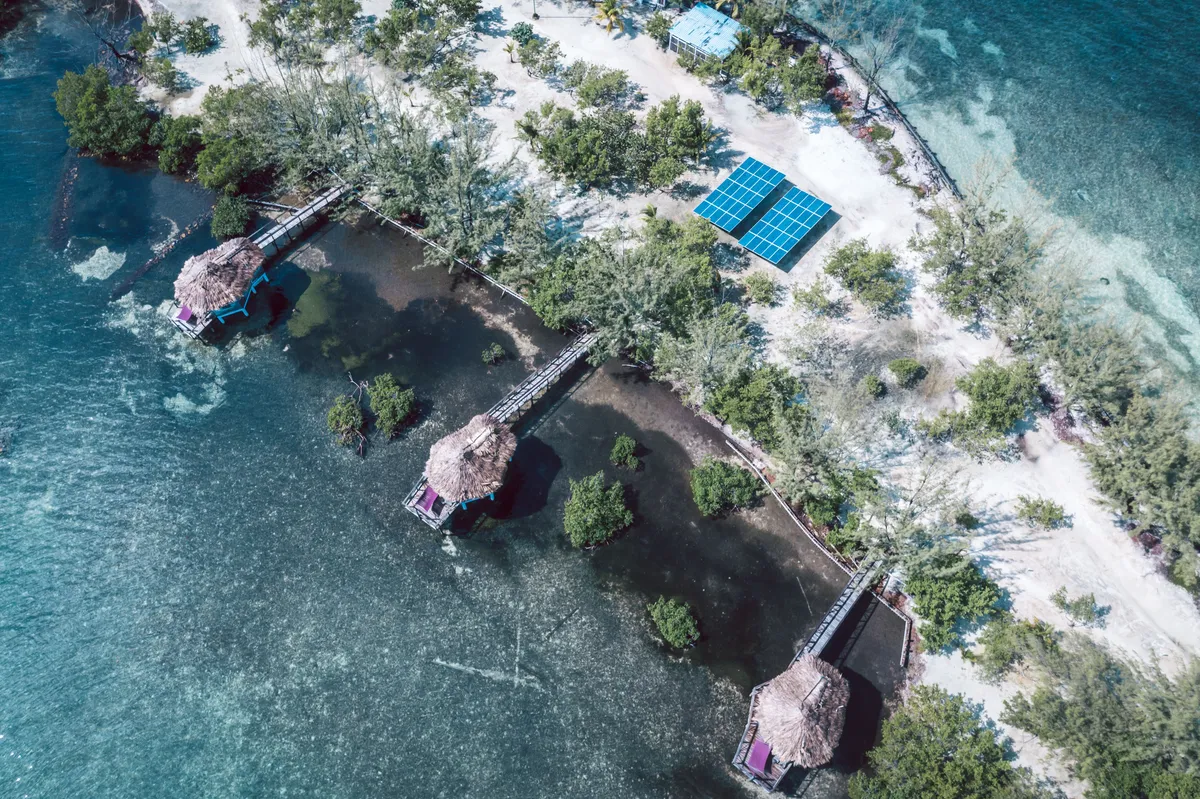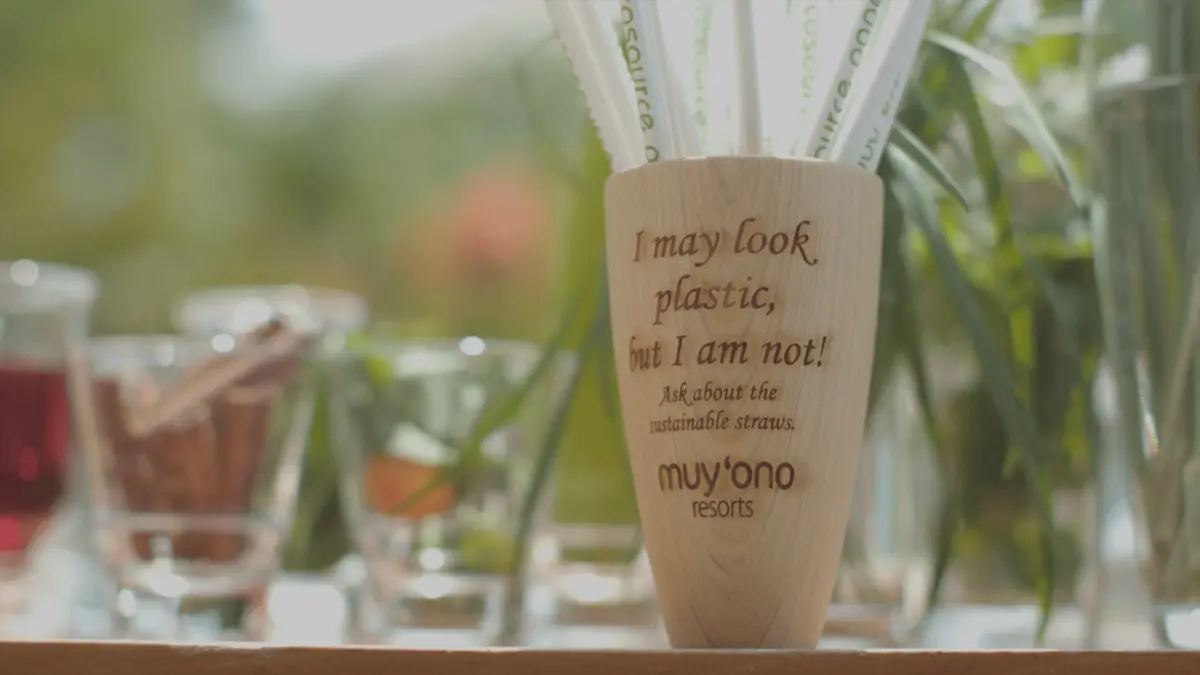 4. Slickrock Belize Adventures
Slickrock Belize Adventures offers an exceptional eco-lodge adventure on Long Caye within Glover's Reef Atoll. With 16 rustic cabanas offering stunning Caribbean views, guests can enjoy water sports and delicious Belizean cuisine and immerse themselves in authentic island life. This unique destination is 100% powered by solar and wind energy, ensuring a peaceful and sustainable stay. Instead of noisy motorboats, you'll explore the reefs with self-propelled kayaks.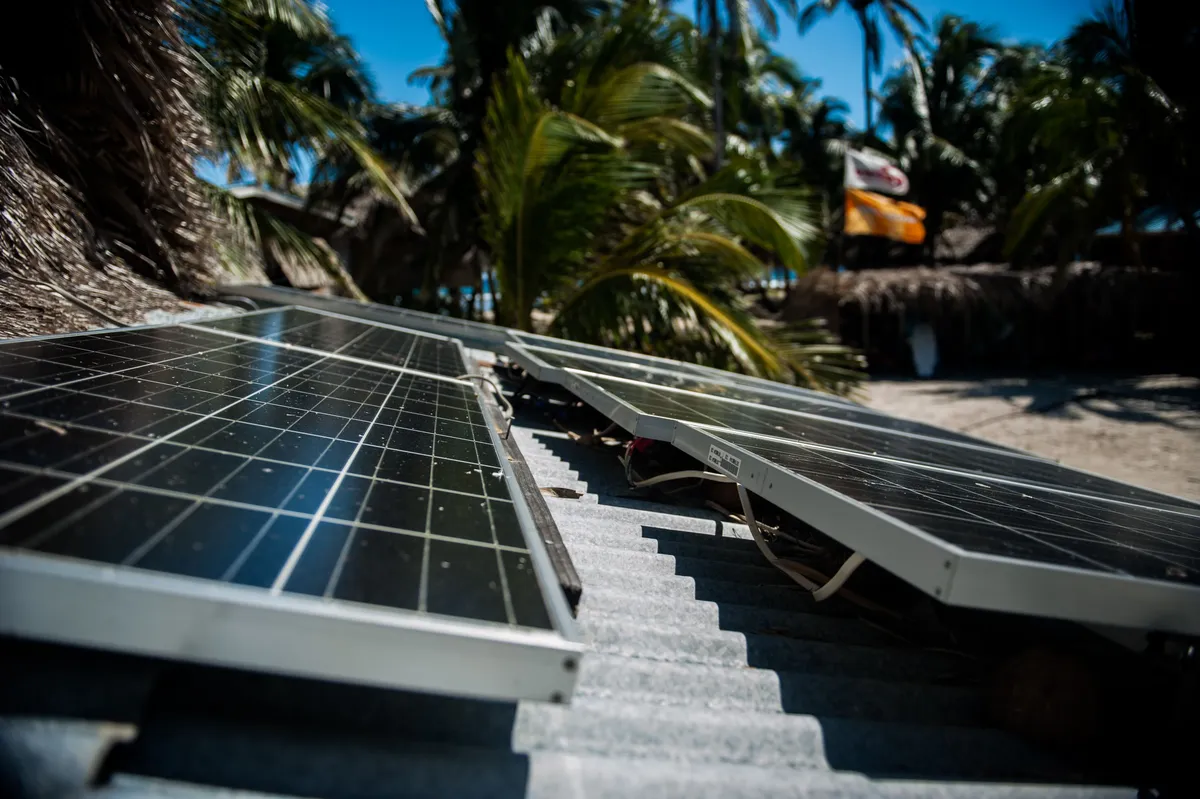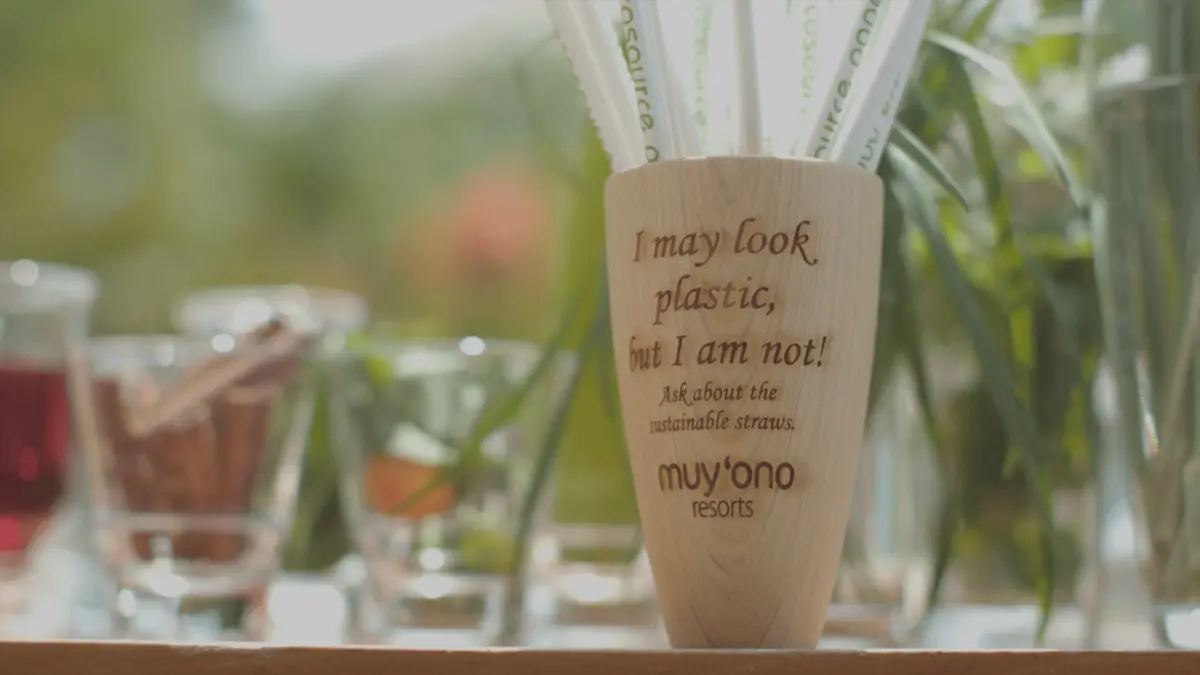 The guest cabanas prioritize natural ventilation and sunlight over air-conditioning and electricity. You won't find Wi-Fi at Long Caye but you will have the opportunity to surf Belize's best surf break. Rainwater catchments and well water meet your water needs while composting toilets minimize water usage. Slickrock's focus on essential comforts lets you immerse yourself in the natural beauty without disturbing the island's balance. With opportunities to explore over 700 coral reefs and learn about marine conservation efforts, it's the ultimate haven for thrill-seekers and nature enthusiasts.
Muy'Ono Resorts' Sustainability Initiatives 
With a strong commitment to sustainability at the core of the Muy'Ono Difference, every resort in our collection ensures that this beautiful country is preserved for future generations. Here are some of the eco-friendly practices that all our resorts follow.
Participate in recycling and waste reduction

Removed all single-use plastic and styrofoam

Use of reclaimed materials for property renovations

Provide and encourage reef-safe sunscreen and bug-repellent 

Knowledge guides help educate guests on reef and wildlife conservation
Most food served in resort restaurants is locally sourced from Muy'Ono Farms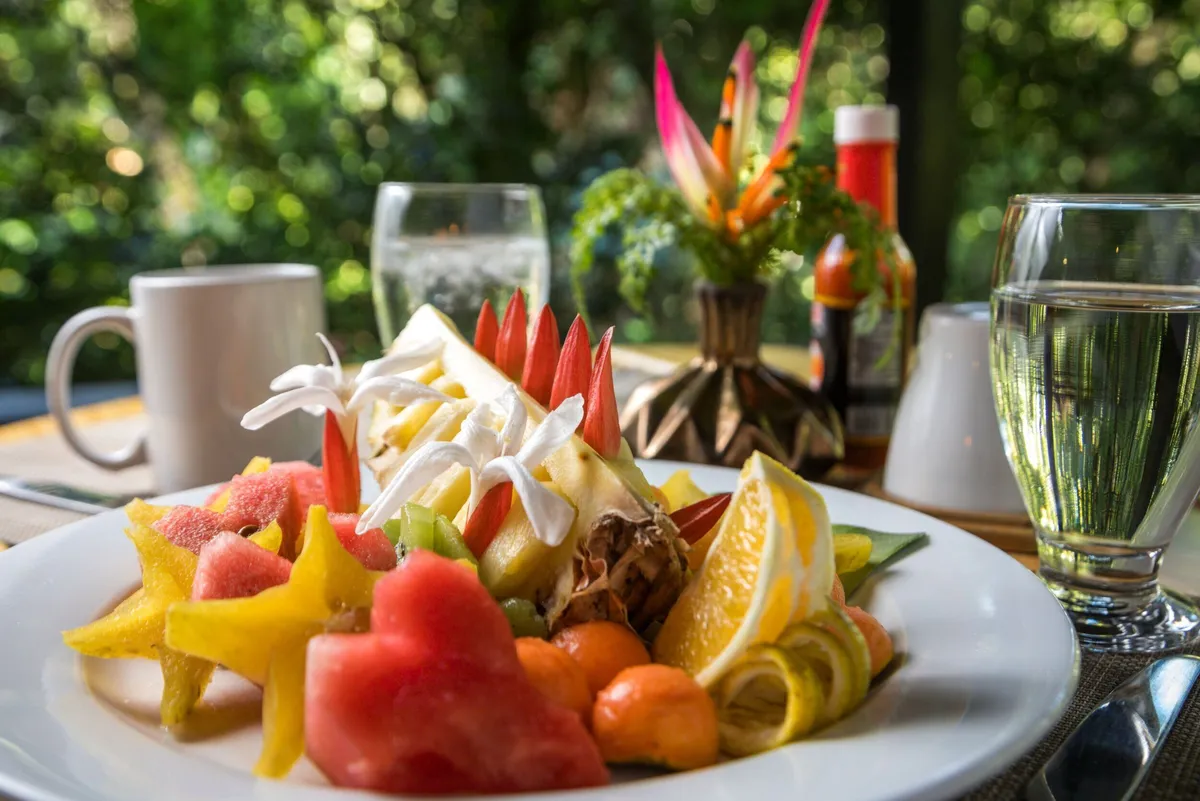 It's your turn to travel better and embark on a Belize eco-adventure! Enjoy a memorable vacation while contributing to the preservation of Belize's natural wonders. Our knowledgeable guides will help you connect with the reef, savor local cuisine, and create unforgettable memories with minimal impact on this precious ecosystem. Find your perfect eco-lodge and book a stay with Muy'Ono Resorts.