Who hasn't dreamed of waking up to a sunrise over crystal clear waters in an overwater bungalow? With white sand beaches, turquoise waters, intimate vibes, and picture-perfect accommodations, destinations like Bora Bora and the Maldives are high on bucket lists. However, the cost of a vacation like this and the time it takes to reach these destinations make it impossible for everyone to enjoy. You might not realize that you don't have to break the bank or travel over 24 hours for an overwater villa experience. At Thatch Caye Resort, guests can make their dreams come true and fall asleep surrounded by the Caribbean Sea. Here are five reasons to plan your dream overwater bungalow vacation in Belize. 
1. Location
Belize, sometimes referred to as the Caribbean's best-kept secret, has yet to meet overwhelming tourist numbers. The country is only a direct flight away from North America and has several resorts with overwater lodging options. If you are flying to Belize from Houston, Texas, it is only a 2.5-hour flight! You can save significant time and money with a trip to Belize versus a trip to the Maldives. 
2. Intimacy
Thatch Caye is home to 15 overwater bungalows and oceanfront cabanas. Because only 30 guests can occupy the island at a time, guests can enjoy their unique experience with plenty of privacy and seclusion. The island is perfect for couples and offers a private balcony and hammock with endless Caribbean views. 
3. Sustainability 
From banning single-use plastic to using reclaimed island materials to using rain water collectors and a desalination plant to give water to the entire island, Thatch Caye is perfect for eco-conscious travelers. Even with these sustainability initiatives, you won't realize you are staying at an eco-resort. Guests can feel good about their vacation and enjoy the flavors of local organic farm-to-table cuisine.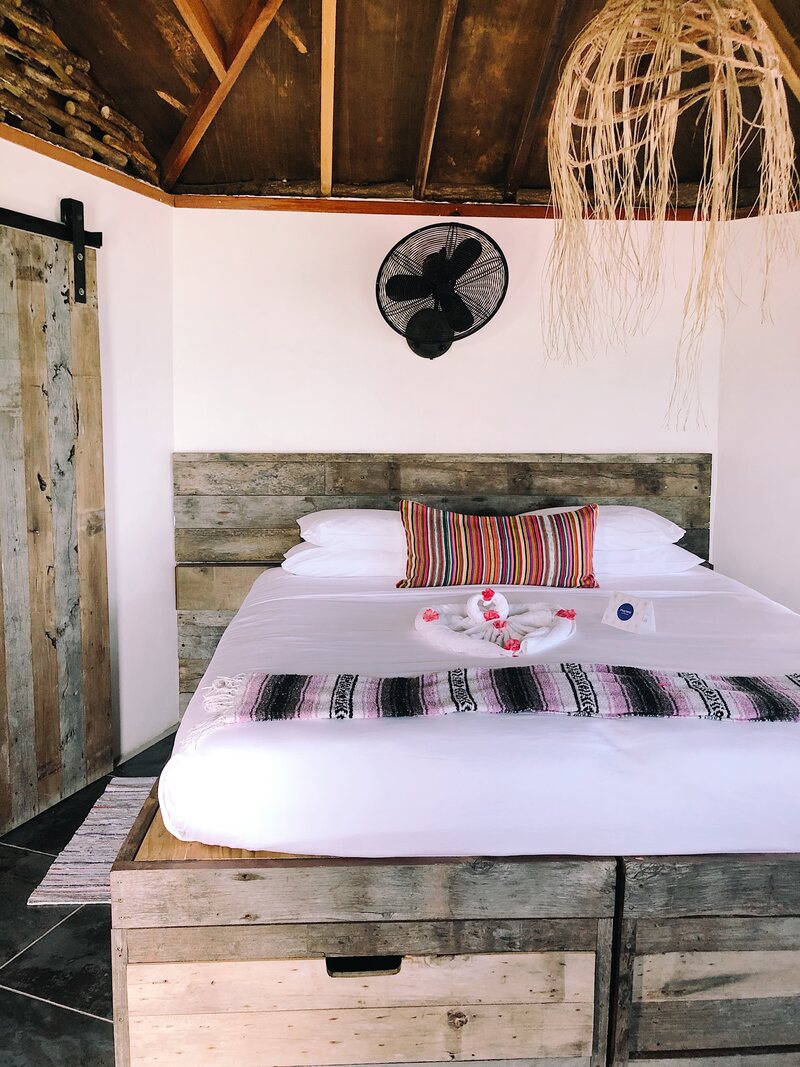 4. Experiences 
Belize is home to the second-largest barrier reef, world-class fly fishing, ancient Mayan sites, and more. There is no shortage of activities to explore the vast marine life including Nurse Sharks and Permit Fish and breathtaking sceneries. So not only can you check overwater bungalows off your bucket list, but you can take part in experiences not available in other destinations.
5. Picture-Perfect Accommodations
Overwater bungalows in the Caribbean Sea are just as stunning (if not more!) than those in the Indian Ocean. Thatch Caye Resort offers a variety of Instagrammable accommodations, including Premier Overwater Bungalows, Penthouse Oceanfront Cabanas, and Premier Oceanfront Cabanas for any taste and budget. Guests can make their dreams come true and wake up suspended above turquoise waters with marine life swimming below.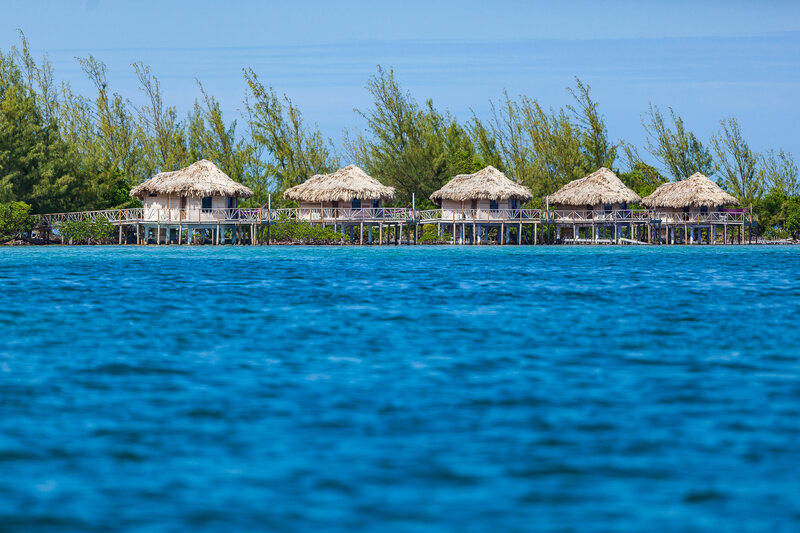 Next time you feel like your dream overwater bungalow vacation is out of reach, think again! Thatch Caye Resort has everything you need for a tropical getaway at a fraction of the time and cost.