15 incredible nature retreats around the world for rest and rejuvenation
---
Tripadvisor (August, 2023) Copal Tree Lodge is more than a luxe jungle resort in Punta Gorda. The sprawling grounds comprise a 3,000-acre organic farm and a rum distillery. The hotel also organizes snorkeling trips, as well as chocolate-making classes that are perfect for the little ones.
Read More >

The 11 Best All-Inclusive Belize Resorts

---
Tripadvisor (July, 2023) If you're looking for an alternative to wildly popular Caribbean destinations like Cancún or the Dominican Republic, the Central American country of Belize is a formidable choice. On a vacation here, you have the opportunity to get in touch with nature in jungles teeming with wildlife.
Read More >

2022 SPIRIT OF THE WEEK: COPALLI CACAO RUM
---
MAXIM Magazine (February, 2023) Deep in the sweltering jungles of southern Belize a metal-walled distillery rises from the dark soil, seemingly out of place among the lush vegetation, azure skies and ubiquitous playful calls of toucans, herons and black-crowned tityras hiding in the trees nearby.
Read More >

Top Hotels – Central America
---
Tripadvisor (2023) We award Travelers' Choice Best of the Best to hotels with a high volume of above-and-beyond reviews and opinions from our community over a 12-month period. Each winner has passed our rigorous trust and safety standards. Fewer than 1% of Tripadvisor's 8 million listings are awarded Best of the Best, signifying the highest level of excellence in hospitality.
Read More >

The 8 Best Destinations for Your Next Winter Getaway
---
AFAR (December, 2022) – When the first signs of winter appear, we start thinking about places we'd like to visit. Sometimes that's a snowy chalet with easy access to fresh powder and a lively après scene. Other times it's a bungalow on the beach, where we can feel the sun on our skin.
Read More >

Drink Rainforest-Sourced Cocktails Next to Monkeys at This Bar Worth Traveling For 
---
thrillist (July, 2022) – There are rum bars and then there is the Rum Bar. It's a straightforward title for a temple of tipples and yet one that's not nearly as audacious as it seems. Seated in the lobby of the Copal Tree Lodge in the heart of the Southern Belizean rainforest, this bespoke jewel affords a singular cane-spirit-sipping experience.
Read More >

The best eco-resorts in Belize for sustainable encounters in a tropical wonderland
---
lonely planet (July, 2022) – Belize is a land of wonders – a heady mix of Caribbean reefs, lush rainforest and Mayan culture. Travelers come to this low-key Central American country to unplug, unwind and create their own personal eco-adventures.
Read More >

Press Release: Muy'Ono Resorts win several 2022 TripAdvisor Awards
---
Delicious Digital Marketing (May, 2022) – Muy'Ono Resorts announced that several resorts in their collection are recognized as TripAdvisor's 2022 Travelers' Choice award winners, ranging from being in the top 10% of all properties worldwide to being in the top 1% of hotels in Central America.
Read More >

The Most Sustainable Honeymoon Resorts Across the Globe
---
BRIDES (May, 2022) – Rather than waiting for governments and corporations to find solutions that impact climate change, one way couples can make an impact and show their love for the planet is simply by how they choose to travel for a honeymoon.
Read More >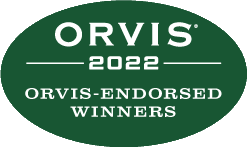 2022 Orvis-Endorsed Finalists & Award Winners 
---
Orvis (April, 2022) – Over three decades ago, Orvis embarked on a mission to make planning a world-class fly-fishing or wingshooting experience easier for our customers. We sought out the best operations and worked alongside them to perfect their systems, their facilities, and most importantly, the associated customer experience. The result was the Orvis-Endorsed Program.
Read More >

The 14 Most Beautiful Jungle Hotels Around the World
---
Travel & Leisure Magazine (March, 2022) – Calling all eco adventurers: If your dream vacation involves braving a private suspension bridge into your Costa Rican canopy villa, scanning the treetops for brilliantly plumed birds as you go, or trekking through wild Rwandan terrain in hopes of spotting an elusive mountain gorilla, then we have hotel ideas for your next big adventure.
Read More >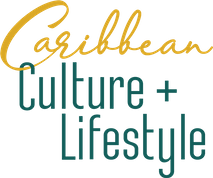 Muy'Ono Farms Is Leading Belize's Farm To Table Movement
---
Caribbean Culture & Lifestyle (October, 2021) – The notion of farm-to-table dining has taken the world by storm, and it's about time. The habits of global agricultural movements have legt us discconected from the food we eat. It's an ineffective approach to dining that drives up prices and increasing transit pollution while also minimizing the average person's – and the average restaurant's – access to balanced, healthy, and nutritious options.
Read More >
Siren Song – Chasing Permit With The Garbutt Brothers
---
Fly Fisherman Magazine (October, 2021) – Punta Gorda, the southernmost town in Belize, is the capital of Belize's Toledo District. Small, quiet, and al-most completely untouched by tourism and resort mar-keting, this sleepy fishing village offers a rare look at the Belize of old—a marked contrast to the crowds of tourists and de-velopment projects farther to the north. With its cool breezes and a friendly, laid-back attitude, little has changed in Punta Gorda; the pace of life is relaxed, traffic is minimal, and no one ever seems to be in a hurry.
Read More >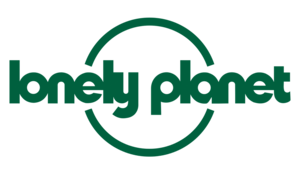 The World's Eco-luxury Resorts That Are Worth The Hype
---
Lonely Planet (October, 2021) – Responsible travel isn't just for backpackers pitching a tent in remote locales. With the uptick of quality lodging at the intersection of environmental and social sustainability, it's easier than ever to stay in eco-conscious luxury resorts around the globe without sacrificing comfortable amenities.
Read More >

The Top 10 Resort Hotels In Central America
---
Travel + Leisure (September, 2021) – While the beaches of Central America are certainly beloved, it was the rain-forest properties that dominated this year's list of reader favorites. Copal Tree Lodge, a Muy'Ono Resort, in Toledo, Belize, came in at No. 9. "Lovely resort nestled in the jungle of Belize. Wildlife is everywhere," raved one reader. Other fans praised the attentive staff and creative activities. Last year's winner, Nayara Gardens, may have ceded the top spot, but voters still loved the "flawless hotel," as one person called it. Another wrote, "When we first entered and saw the view of the Arenal volcano from our personal deck, I had to pinch myself to know it was real."
Read More >
2020
Safe Summer Fun Is Closer Than You Think
---
ON Magazine (November, 2020) – Home to a pleathora of boutique properties and intimate resorts, one of the destination's most luxurious getaways is Royal Belize, a Muy'Ono Resort, located on its own private island – just nine miles off the coast of Dangriga in the South Water Caye Marine Reserve World Heritage Site.
Tropical Destinations Perfect For An Elopement Or Micro Wedding
---
New York Post (November, 2020) – A micro wedding can have macro impact if you are exchanging vows in tropical splendor. These are our picks for out-of-this-world nuptials. Tiny Belize has big ecotourism, including the longest barrier reef in the Western Hemisphere. Travel requirements: COVID-19 tests can be taken within 72 hours of arrival or after landing. Visitors are required to download the Belize Health App for contact tracing and reporting health symptoms.
A Guest Of Blue Horizon Lodge Shares Their Experience With Belize Reopening
---
Caribbean Lifestyle (October, 2020) – Concerned about the entry requirements? Don't be! The entry process is much easier than it sounds. The flight from Houston to Belize City was nearly full, which was a surprise. United sent a message the morning of the flight to let me know that the flight was nearly booked, and if I wasn't comfortable with that, they would put me on a different flight with no change fees.
Best Farm-to-table Dining Experience 2020 – Belize
---
Acuisition International (October, 2020) – Copal Tree Lodge, is a jungle resort located in Punta Gorda, Belize. Inspired by beauty and biodiversity, Copal Tree Lodge takes guests on a journey that offers the best in genuine hospitality, bespoke tours and activities, an on-site rum distillery, and a farm-to-table dining experience set in a sustainable and community driven development. As one of National Geographic's Unique Lodges of the World, we offer a luxurious look at the culture and cuisine of beautiful Belize in a pristine jungle setting. Explore a whole new side of Belize at Copal Tree Lodge.
12 Private Islands Perfect For Self-isolation
---
Fodor's Travel (May, 2020) – Whether you dream of being pampered at a resort or prefer to rough it out like Tom Hanks and his volleyball, here are 12 private islands to imagine the perfect self-isolation. If you look out the window and see snow falling as you shuffle from your kitchen to your couch, take a second, close your eyes, and imagine yourself on a private island.
Business Excellence Award
---
Acquisition International (April, 2020) – Best Farm-to-Table Dining Experience 2020. Copal Tree Lodge is a luxury eco-lodge and 3,000-acre sustainable farm – the first organic farm in Belize- with 16 private suites and one, three-bedroom villa. Surrounded by 22,000 acres of intact rainforest preserve within the Maya Mountains of Punta Gorda …guests can participate in hands-on learning in the production of coffee, chocolate, and more at the onsite Farm Center.
The 7 Best Beach Resorts In Belize
---
Caribbean Journal (March, 2020) – Belize has many eco-resorts in its unspoiled rainforests — Chaa Creek and the Ka'Ana Resort, to name a couple of outstanding examples — but this Central American nation also has hundreds of miles of Caribbean coastline on its eastern border, as well as hotspots like Ambegris Caye and Caye Culker in the middle of the Caribbean Sea.
Luxury Destinations To Cure Your Winter Blues
---
A Small World (March, 2020) – Does the weather have you cooped up by the fire, dreaming of summer days? Don't fret, we're here to help you thaw those winter blues with 10 luxury destinations that are just what the doctor ordered. As prescribed, here is a list of great destinations, from tropical islands to picturesque Mediterranean coasts and a trip to a European imperial city.
The Most Stunning Hotel Rooms For Nature Lovers
---
Dujour (March, 2020) – While the thought of being one with nature is nice in concept, it's tough to resist the creature comforts of luxury hotel amenities. Camping is always an option for those looking to walk on the wild side, but perhaps it's time to check in to a hotel room designed to woo the lovers of the great outdoors.
17 Most Exotic Off-the-grid Hotels In The World
---
Best Life (February, 2020) – There's getting away, and then there's really getting away. We're talking ultra-luxurious, off-the-grid hotels that are located in such picturesque, remote places that you can't help but wonder if they're actually home to a James Bond villain. (You know: treetop villas in Bali, private islands in the Caribbean, and secluded châteaux in France.) Don't believe us? Read on, because here we've compiled all of the most exotic, far-flung hotels on the planet.
Craving Warmth? Book A Flight To These Hot Spots.
---
Outside (February, 2020) – Want to avoid the winter blues? These warm adventure remedies are here to help, from mountain biking in Baja to hiking Dominica.
Paradise Perfected
---
AAA (January, 2020) – Carved into the Yucatan Peninsula just south of Mexico's Mayan Riviera, Belize is the beach destination you might not realize still exists. Its uncrowded, white sand beaches are dotted with casual beach bars, shady palms and the occasional hammock. Just offshore, a vast coral reef is alive with sea turtles, colorful tropical fish and graceful rays.
Pack For A Purpose Travelers Spread Happiness In Hopkins, Belize
---
Pack for a Purpose (January, 2020) – A majority of our guests are from America and those that normally bring donations are teachers, librarians, doctors, and families that have children in school. These donors always have kind hearts and share their kindness through items they pack and bring to Belize.
The 10 Best Honeymoon Eco-resorts Of 2020
---
Brides (January, 2020) – Many honeymoons come in traditional packages, with guests jetting off to beachside resorts to lounge by the pool. An eco-resort, however, offers a slightly different take on the classic post-nuptial getaway, providing guests not only with a sustainable vacation that won't harm the environment, but also with a chance to connect better with nature, themselves, and their partner. From outdoor yoga, nature tours, healing ceremonies, and healthful food, these eco-resorts let honeymooners unwind with nature after the big celebration.
Hotel List
---
Uproxx (January, 2020) – Bespoke, boutique, and highly Instagrammable (preferably with a great bar program) — it's not so much that the recipe for cool hotels is changing, just that more and more properties seem to be catching the vibe.
Where To Find Belize's Adventurous Side, From Snorkeling To Hiking
---
Conde Nast Traveler (January, 2020) – I first visited Belize on my honeymoon in 2016. We filled our schedule with all types of activities, from snorkeling with sharks at Hol Chan Marine Reserve and diving in the Blue Hole to climbing ancient Mayan ruins. These are are all essential Belize experiences—but some dozen trips later, I've come to learn this Central American country's greatest hits are a mere fraction of what it has to offer. Even on a first visit, it's not hard to figure out where to go in Belize to get beyond the basics.
Best Tropical Island Resort – Belize
---
Latin Ameria News (January, 2020) – Thatch Caye, a Muy'Ono Resort, is an all-inclusive private island resort off the coast of Dangriga, Belize. Limited to 30 guests at a time, it offers an intimate, once-in-a-lifetime experience. Guests enjoy overwater bungalows, oceanfront cabanas, and complimentary island activities. The island is perfectly located along the Belize Barrier Reef and is just a short boat ride away from excursions.
Go From Bean To Bar At These Top Chocolate Tours In Latin America And The Caribbean
---
Lonely Planet (January, 2020) – The origins of cacao can be traced back to Latin America when the plant was used to make fermented chocolate beverages dating back to 450 BCE. Thousands of years of chocolate consumption makes Latin America and the Caribbean the ideal region for chocolate tours. Here are three of the best places to satisfty your sweet tooth.
2019
You Can Actually Rent Out The Entire Hotel As These 13 Luxury Boutique Properties
---
Departures (December, 2019) – Why settle on just renting out a hotel when you can take over an entire island? That's what you can do at Royal Belize, a private island located off the coast of Belize. The 7.5-acre private resort is a luxury all-inclusive experience offered only to one party at a time. Families have access to a dedicated team (fully staffed with a one-to-one staff to guest ratio)—including an adventure ambassador, private chef, boat captain, private concierge, and housekeeping—throughout the entire stay. Accommodations include three separate villas, each with its own bath and private entrance, with room up to 10 guests.
15 Beach Destinations For Winter Vacations
---
Fodors (December, 2019) – While the rest of the world is buried beneath sheets of snow and ice, many of the best beach vacations can be found blanketed in nothing but sunshine and warm breezes. There's no need to wait until summer to step your toes into soft sand and warm water along the coast. While the rest of the world is buried beneath sheets of snow and ice, many of the best beach destinations can be found blanketed in nothing but sunshine and warm breezes. Swap the blues of winter with the azure shores of our 15 favorite sunny beach destinations.
Best Spas In Belize
---
Forbes (November, 2019) – No matter what part of the year you choose to visit Belize; going to the spa is always a great idea. Many people look for complete relaxation and a holistic approach for their wellbeing, while others prefer something more luxurious and upscale. Luckily, this destination offers all that and more.
From being near the jungle or on a beach at one of the many islands or in the hills on the western side of the country; there are a variety of spas available for you to choose from. Whether you are on vacation, or you aren't on vacation but wish you were then this short insight of spas in Belize should boost your interest to visit.
10 Underrated Destinations To Visit In 2020
---
Caribbean Lifestyle (November, 2019) – With everyone rushing to announce the "best" places to visit in 2020, we're looking at another list: underrated, off-the-beaten-path destinations where you can immerse yourself in nature or culture far from hordes of international tourists. That's not to say these destinations aren't known among in-the-know travelers and frequent fliers: they simply deserve much more credit than they get.
Muy'ono Resorts. Belize.
---
The Lost Executive (November, 2019) – Innovation in the resort industry is what Muy'Ono Resorts, led by Cortney Lebens, does best. Since the beginning, Cortney and her team have worked tirelessly to build Muy'Ono Resorts into the largest collection of independent resorts in Belize. The company's carefully crafted vision, values, and culture create the strong foundation on which the extensive resort collection is built.
Three Ways To Vacation In Belize: Jungle, Beach And City
---
Forbes (November, 2019) – Belize may be small in size. (It's mainland is only 68 miles wide!) But, it beckons visitors with all types of fun, from cave tubing to scuba diving to birdwatching. That puts forth quite the challenge: Should you visit (a). the beaches, (b). the jungle or (c). get a city experience? The correct answer? Go with all of the above.
Lodge Spotlight: Thatch Caye Island Resort – Blue Horizon Belize
---
Fly Lords Magazine (November, 2019) – The moment your feet step off the panga and onto the landing dock of the breathtaking Thatch Caye Island Resort you are greeted by a fresh glass of ice cold watermelon juice prepared specifically for your private arrival. Pearly white smiles of the hospitality crew surround you. From that moment until you return back to the mainland, every wish and desire you have is accommodated at the all-inclusive island resort.
Head To Belize For The Eco-friendly Vacay Of Your Dreams
---
Cosmopolitan (November, 2019) – Sure, it might take three planes to get to the southern tip of Belize Punta Gorda, but TBH, it's a place like no other. I spent four days in the lush rainforest at the Copal Tree Lodge, an eco-friendly resort featuring an organic farm and a rum distillery, and fell in love with its fields of fruit, cacao trees, heirloom sugarcane, and all the local livestock. Uh, yes, this is the remote vacay of your dreams.
The Luxe Belize Getaway You And Your Girls Need Today
---
Essence (November, 2019) – Belize is having a moment right now. Though more established countries like Mexico and Costa Rica have long been the top contenders for luxury travel in Central America, Belize is slowly creeping up on the radar as one of the must-visit destinations for couples, families and more importantly — girlfriend's getaways. The destination, which is set to debut a handful of ultra-luxe new resorts by 2020, already has quite a few properties that takes uber luxe to the next level.
Best All-inclusive Resorts In The World
---
MSN (October, 2019) – Accommodations for just 30 guests keep this all-inclusive eco resort along the Belize Barrier Reef intimate and inviting for a romantic vacation. Fly fishing, scuba diving, and snorkeling beckon in the clear Caribbean waters offshore. And the resort's private island location lends a Robinson Crusoe feel to your stay.
World's Best Eco-luxury Resorts
---
Lonely Planet (September, 2019) – Responsible travel isn't just for backpackers pitching a tent in remote locales. With the uptick of quality lodging at the intersection of environmental and social sustainability, it's easier than ever to stay in eco-conscious luxury resorts around the globe without sacrificing on comfortable amenities.These green stays are worth the hype and they're truly making a difference. By utilizing an array of eco projects including plastic reduction policies and clean energy, these resorts are offering luxury for guests as well as the environment.
No 18-hour Flight Needed To Get To These Overwater Bungalows
---
Pixie Honeymoons (August, 2019) – Dreaming of an overwater bungalow vacay but can't bear the thought of flying 18 hours away? Well you needn't fantasize any longer, fellow sun-worshipper, because there's now a multitude of opulent overwater lodgings this side of the Pacific–and they're probably closer than you think.
Most Luxurious Hotel & Resort – Belize & Lux Excellence Award For Outstanding Customer Service – Belize
---
Lux (August, 2019) – The Placencia Resort is situated on the beautiful Maya Beach, just a short journey away from the quaint village of Placencia and all the activities Belize has to offer. Enjoy the on-site amenities; swim-up bar, spacious pool, three restaurants, an overwater bar, marina, and more. Complete your vacation experience by seeing the stunning Belize Barrier Reef or ancient Maya sites. After a day of adventure, live in luxury with one, two, or three bedroom accommodations.
15 Overwater Bungalows (basically) In The Usa
---
Tropikaia (August, 2019) – There's technically only one overwater bungalow in the United States (Disney – Orlando, Florida) however, if you're willing to travel a short distance outside of the USA, you'll have many bungalows to choose from. Here's a list of 15 overwater bungalows (basically) in the US.
It's Not Too Late To Book These Labor Day Hotel Deals
---
Conde Nast Traveler (August, 2019) – Every year, it seems like Labor Day weekend creeps up sooner and sooner — and if you take a look at your calendar, you'll notice that the 2019 holiday weekend is coming up in just a few days. Instead of accepting your fate of staying home for the weekend, you can take advantage of these incredible last-minute hotel deals that all fall under $200 per night.
Eloping Abroad: 7 Couples On What It Meant To Them
---
Today (August, 2019) – The chance to say "I do" on top of a mountain that's become a second home. A vow to walk down the aisle, even after a life-changing accident. A second marriage determined to focus on the joy, rather than complications, of the couple coming together. They're all real reasons why couples have chosen to shun a traditional ceremony and opt instead to elope, turning a vacation or bucket list trip into a far-flung wedding for two.
The Best Hot Sauces On Amazon, According To Hyperenthusiastic Reviewers
---
New York Magazine (July, 2019) – Many of the nearly 90 percent of reviewers who give this hot sauce five stars say it packs a unique flavor from its carrot base. "This is HANDS DOWN the best hot sauce in the world," one writes, adding, "the carrot-based sauce is soooooo flavorful."
7 Gorgeous Overwater Bungalow Resorts Near The U.s.
---
Jetsetter (July, 2019) – Overwater bungalows just a two-hour flight from the U.S.? Thanks to a wave of exciting developments in Mexico and the Caribbean, that exciting daydream is now a reality. Honeymooners, get planning!
7 Places Where You Can Stay In An Overwater Bungalow
---
Travel Awaits (July, 2019) – Overwater bungalows are possibly one of the most relaxing and secluded places to spend your time away from home. For many people, an overwater bungalow getaway sounds cool, but they have no idea where to look, and wind up settling for a nice, but normal, hotel room.
Out-of-this-world Latin America Experiences
---
Siganture Luxury Travel (June, 2019) – No other continent combines natural beauty with cultural charm quite like Latin America, Whether you seek heart-pumping adventure, serene landscapes or gourmet delights, we have gathered 24 of the very finest experiences this vast destination has to offer.
Reel Time: Mentors Chart Course
---
Amisun (April, 2019) – Fly fishermen and fishermen, in general, are always seeking ways to improve their enjoyment of the sport. And while that ultimately boils down to learning ways to be more successful at catching fish, it's not really numbers that drive a fly fisher's passion. It's more personal than that. If it were a numbers game, we would still be fishing with live bait and waiting for the fish to find us.
The Top 100 Honeymoon Destinations For 2019
---
Brides (February, 2019) – For most newlyweds, your honeymoon is the trip of a lifetime. Sure, you may end up taking bigger or wilder trips down the road, probably with your growing family, but the first post-wedding getaway is epic. It allows you time to enjoy each other with all the planning and stress behind you. It sets the tone for the adventures you'll have in your future, and it provides memories that will last your lifetime.
8 Most Romantic Yoga Retreats To Take Your Sweetie
---
Yoga Journal (February, 2019) – Looking for a getaway with your sweetie that involves yoga, meditation, and lots of healthy eats? Read on and start planning. Escape with your sweetie to a one-mile long private island in Belize, and, to really get this right, book an overwater bungalow. SoulTribe Adventures leads the 6-night retreat, which includes two daily yoga and meditation sessions, a daily workout class, inversion workshops, and gourmet meals.
Copal Tree Lodge Partners With Distillery For Rum Camp
---
Hotel F & B (February, 2019) – Copal Tree Lodge, Muy'Ono Hospitality's agritourism destination set in the jungle canopy of southern Belize, is set to unveil its new Rum Camp in Spring 2019. From April 24-28, the debut four-day program provides an itinerary to entice and inspire both spirit enthusiasts and novices alike, captivating participants with the all-encompassing process of rum-making – from harvesting sugar cane to batching and bottling.
Muy'ono Hospitality Takes On Placencia Resort, Belize
---
Breaking Travel News (February, 2019) – Muy'Ono Hospitality has assumed management of the Placencia Resort. Ideally situated along the Maya Beach coastline in southern Belize, the 90-room resort is just a short journey away from the quaint village of Placencia. Providing an all-encompassing vacation experience, the property boasts a picture-perfect pool with swim-up bar and a pristine, private beach. Guests also enjoy various dining options, tennis courts, a marina and pier, a casino, spa services, a PADI dive shop, and adventure centre.
These 10 Hotels Are Like Heaven For Chocoholics
---
USA Today 10Best (January, 2019) – More than 120 acres of organic criollo cacao have been planted on Copal Tree Lodge's 3,000-acre farm, making it the largest organic cacao plantation in Belize and the largest criollo plantation in Central America. Guests can make their own bean-to-bar chocolate while staying in this rainforest preserve within the Maya Mountains of Punta Gorda. The day begins with a visit to the cacao nursery, tasting the sweet raw cacao pulp and learning about the fermenting and drying process. Then, roll up your sleeves and learn to roast and temper chocolate by hand and machine before molding a chocolate bar to take home.
Resorts That Teach Your Kids To Cook
---
The Daily Meal (January, 2019) – Keeping kids busy on vacation so parents can have a little fun is sometimes a challenge. That's why a good kids' club is an important part of many resorts. What's even better? A kids' program that teaches them how to cook. Families are looking for more than just a hotel when they book a holiday. They're searching for an exciting, active, multi-faceted vacation that keeps everyone happy, especially the kids. More than ever, children are interested in cooking and food. So resorts are responding by creating culinary experiences with an emphasis on the pint-sized chef.
2018
From Inner Discovery To Outer Adventure
---
Natural Awakening (September, 2018) – Is your soul yearning for a vacation? Are you looking for some "me" time, some peace and quiet, some time to replenish from the inside out? Or are you feeling a calling to deepen your yoga practice or to rise to new heights of spiritual connection? If any of these are true for you, you're not alone. Atlanta yoga lovers have a plethora of retreat options: near or far, short or long, in small groups or large, intensely focused on spiritual principles or providing time to relax and peel off  everything worldly. Each one has its own flavor, focus and set of features.
Muy'ono Hospitality Assumes Management Of Historic Jungle Lodge In Belize's Cayo District
---
Sweet Songs Press Release (August 1, 2018) – Muy'Ono Hospitality, a pioneering management firm for resorts and tour operators in Belize, announced today that it has assumed management of duPlooy's Jungle Lodge outside of San Ignacio.  The property will be rebranded as Sweet Songs Jungle Lodge.  With the addition of the resort to its portfolio, Muy'Ono now operates seven properties in Belize along with a variety of tour businesses.  The firm offers an unrivaled array of vacation experiences in one of the world's most naturally beautiful and adventurous destinations.