Muy'Ono Resorts is dedicated to providing vacations that give back to the local Belize communities. In this blog, discover how our philanthropy program, Committed to Community, supported Liberty Children's Home. This sanctuary offers care, education, and support to children and women who have faced abuse and neglect. Witness the impact of your contributions as we take you on a tour of Liberty and showcase the loving environment they provide for those in need.
Muy'Ono Resorts' philanthropy program, funded by booking proceeds and generous guests who often match the nightly donations, supports a different local cause every month. In July, Hopkins Bay Resort supported Liberty Children's Home. Liberty is currently a sanctuary for 63 children and women from the ages 7 to 24 years old who come from backgrounds of abuse, neglect, or abandonment, some with special needs. They have a dedicated staff that gives round-the-clock individualized care to each person. 
Agatha Valentine, the director of Liberty, gave us a tour of the property. We first noticed everyone's smiles and the warmth between caregivers and children. There is a sense of tight-knit community and family here. Children run up to Agatha to give her hugs as we are shown around the property.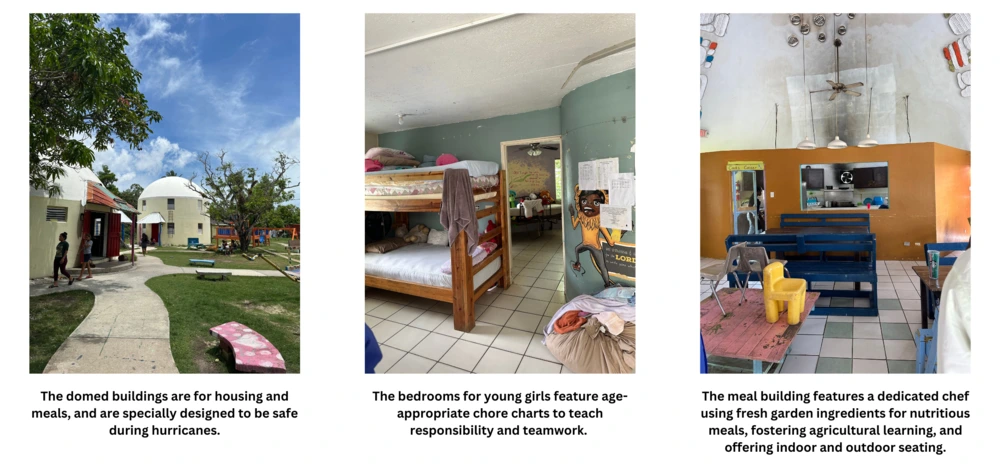 All children at Liberty get access to primary and secondary education, medical care, a key caregiver, and social and academic support. In other words, they get the opportunities to thrive that all children deserve but unfortunately don't get. According to Liberty Children's Home website, "50% of children in Belize live in poverty and do not have their basic needs of food and shelter met… child abuse and neglect are widespread problems." 
Liberty is also a sanctuary for migrants and refugees, human trafficking survivors, single moms, and children of incarcerated parents. Agatha has personally recognized instances of human trafficking and actively intervened and rescued victims. Liberty has a program for children of incarcerated parents to visit their parents in prison regularly. Recognizing the substantial emotional toll that this situation takes on these children, Liberty provides stability and sensitivity while allowing them to continue a relationship with the support system they've had leading up to life at Liberty. 
Starting a career after education is an uncertain journey for anyone, let alone someone who has prevailed despite a hard childhood. Liberty recognizes this and has a program to pay for rent for the children who have become young adults who have graduated and are acclimating to independence. They want everyone in their care to be supported along the journey to self-sufficiency, which extends beyond adolescence. 
Despite the invaluable support of many individuals and organizations, Agatha explains that Liberty has felt financially stressed as they care for more people every year. Liberty relies on donations to operate; at times, they run donation-to-donation. Their workers sometimes graciously push back getting paid themselves to ensure that the children get the benefits of a donation first. Every donation gives temporary, much-appreciated relief to the community.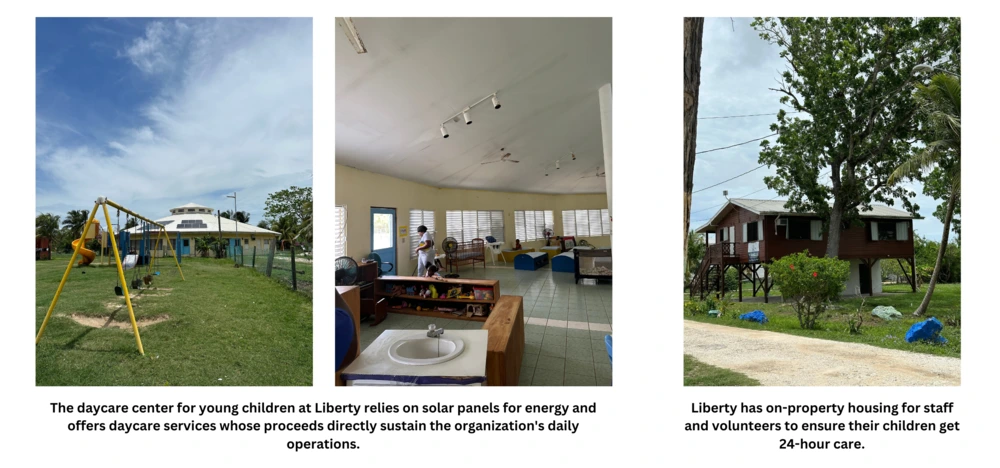 Getting a tour around Liberty Children's Home by Agatha was special because we saw firsthand the immeasurable good they have done and the direct impact that donations make: allowing them to continue doing what they do best–giving every child a loving environment and a chance to reach their full potential. Join us in creating positive change and learn more about Muy'Ono Resorts' commitment to travel better at any resort.