Home to captivating atolls and the second-largest barrier reef, it's no wonder SCUBA diving in Belize is a must-do adventure that tops the bucket lists of divers worldwide. Explore the treasures of this underwater paradise with the best dive resort in Southern Belize, all-inclusive packages, PADI-certified guides, and easy access to jaw-dropping dive sites. Whether you're a beginner or expert beneath the waves, our comprehensive guide to SCUBA diving and snorkeling in Southern Belize is your gateway to the experience of a lifetime.
Can't Miss Snorkeling & SCUBA in Southern Belize
1. Belize Barrier Reef
Prepare to be wowed by the Belize Barrier Reef, the world's second-largest barrier reef system just off the eastern shores of Belize. This natural wonder promises awe-inspiring diving and snorkeling adventures amidst a vibrant tapestry of delicate sea fans, exotic tropical fish, and stunning corals. 
 It stands as the longest barrier reef in the Western Hemisphere and the healthiest in the world. A trip to the Belize Barrier Reef caters to all, whether you're a novice or a seasoned diver. Dive sites with depths ranging from 35 to 65 feet offer an array of experiences. Drift along with gentle currents along multicolored walls and steep ridges teeming with remarkable sea life.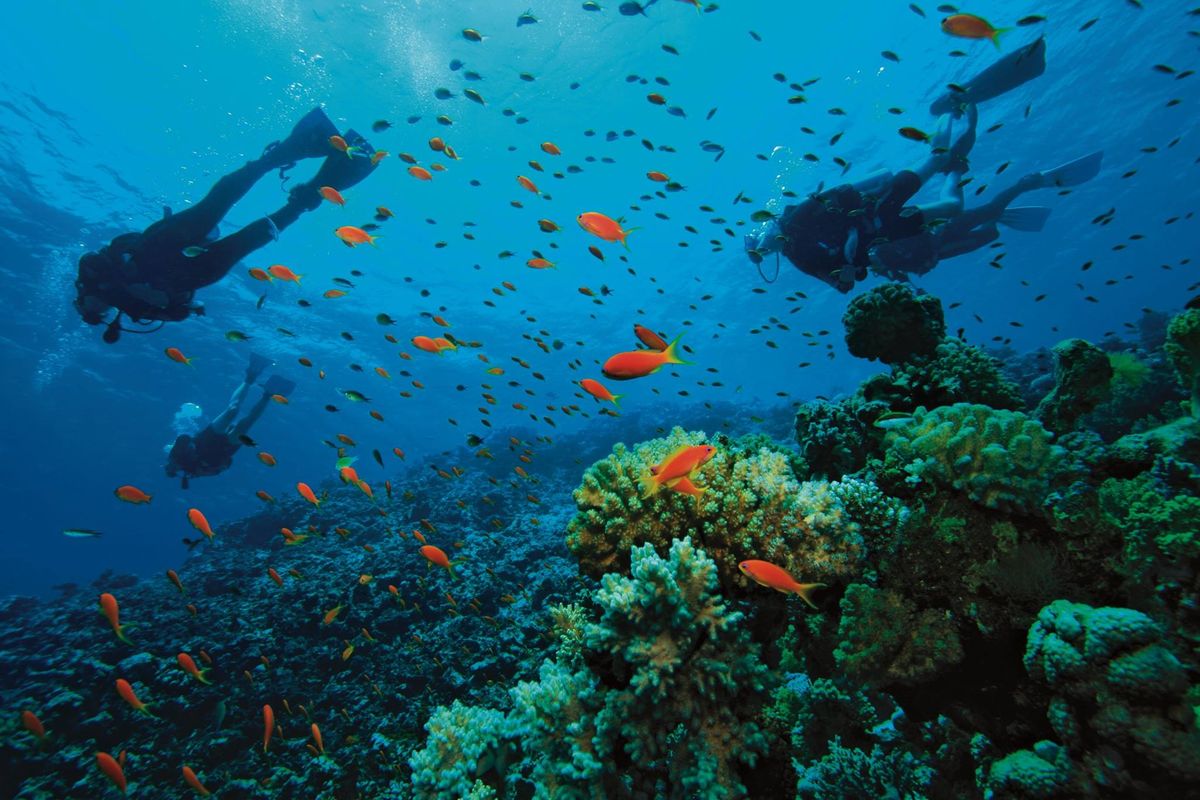 2. Lobster & Conch Hunt
Indulge in the excitement of a lobster or conch hunt, followed by a delightful beachside grill with your freshly caught treasures. Accompanied by skilled guides, you'll explore the underwater world in search of these culinary delights. Depending on the season, you'll focus on mouthwatering lobster or the coveted conch shell. 
After your successful hunt, return to the island resort, where our expert chefs will transform your catch into a delicious feast served on the sun-kissed shores. It's a unique adventure culminating in a savory seaside dining experience you will remember forever.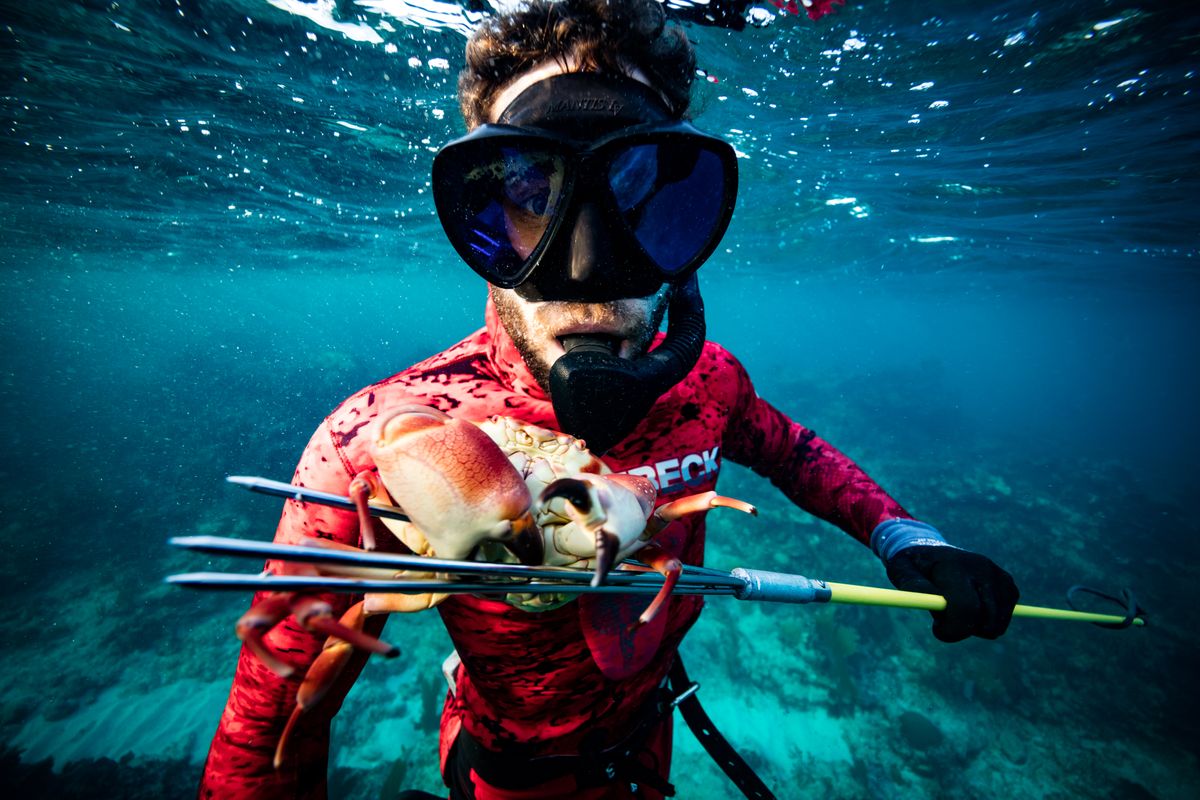 3. South Water Caye 
South Water Caye is one of the lesser-known Belize dive sites and is considered a more off-the-beaten-path destination. This is one of the largest Marine Reserves in Belize, covering over 117,000 acres, and is located just 30 minutes from the shore of Thatch Caye Resort.
These sites range from 35-60 feet and offer mild drift dives along multicolored walls and ridges, teaming with eel, lobster, grouper, stingray, and other reef inhabitants. There are multi-level dive and snorkeling opportunities for about 45 minutes each.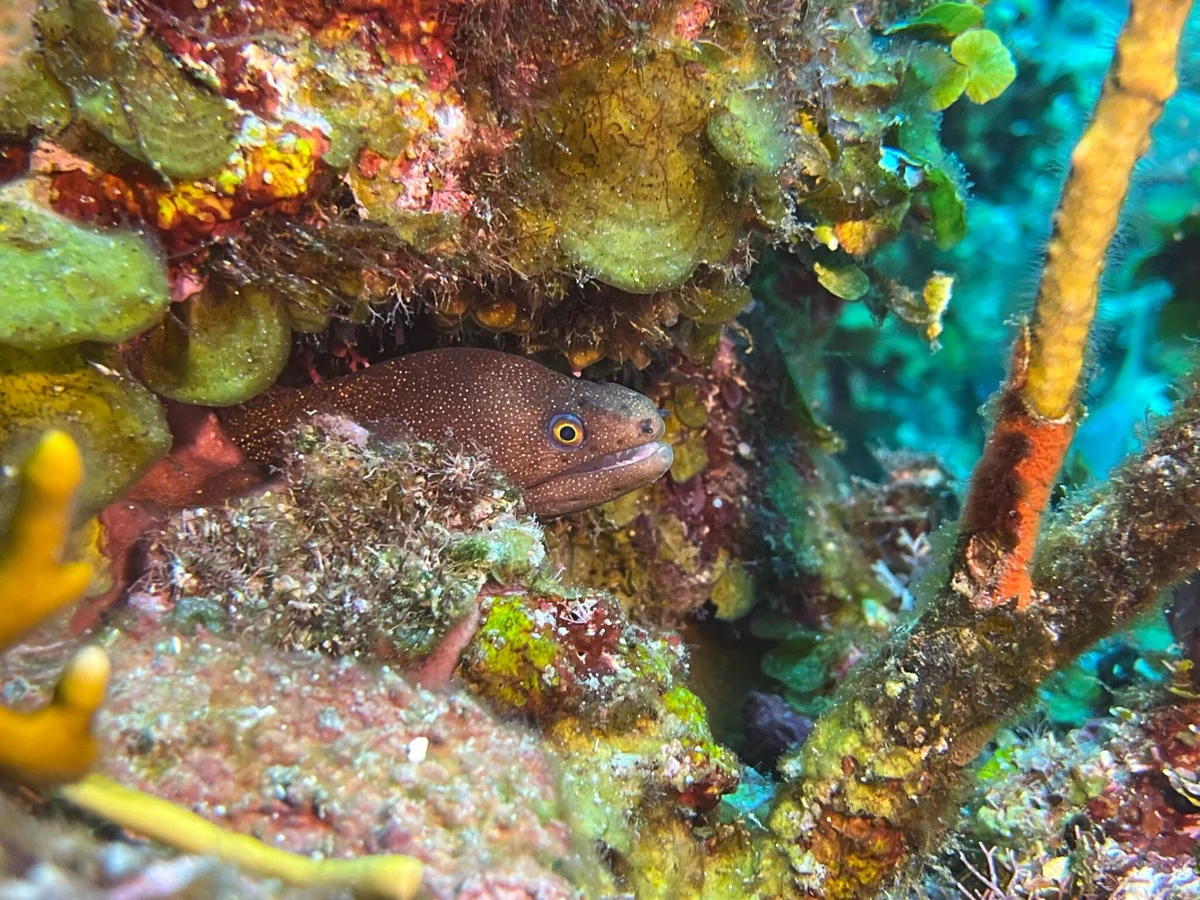 Best Dive Resorts in Southern Belize
Thatch Caye Resort
If you want to dive or snorkel every day while falling asleep in a Caribbean overwater bungalow, Thatch Caye is the Belize diving resort for you. This all-inclusive private island is 3 miles from the Belize Barrier Reef and lush marine life. Guests enjoy the convenience of an on-site PADI 5-star dive operator and short boat rides to incredible dive sites. 
You can explore the underwater world through guided snorkeling and diving excursions or enjoy a seamless vacation experience with a SCUBA package. All resort guests will receive three meals daily, snacks, and local alcoholic and nonalcoholic beverages.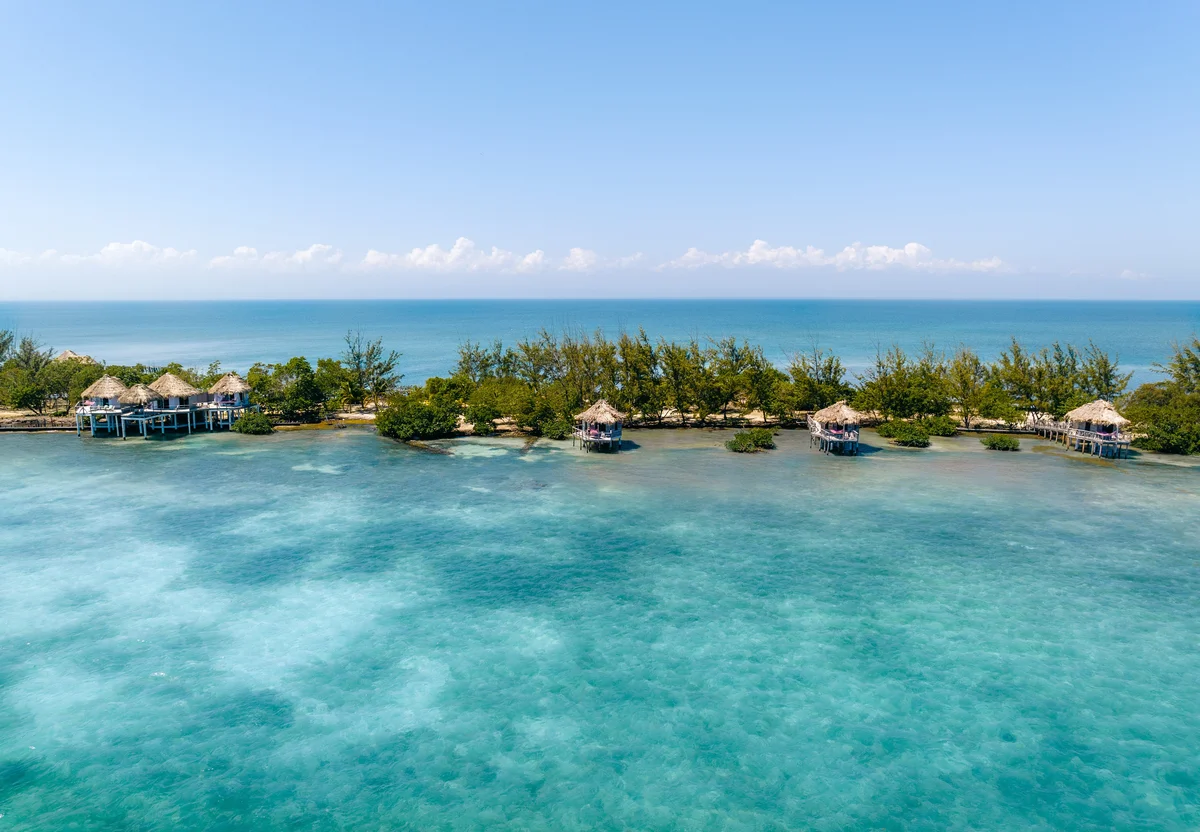 2. Royal Belize 
There's nothing like discovering underwater wonders alongside your friends and family during a group Belize vacation. Royal Belize offers an exclusive resort experience tailored for groups of up to 16 guests. The private island is situated for ultimate Belize snorkeling and diving experiences, perfect for a day's adventure, a small diving workshop, or a SCUBA group vacation.
Snorkel from the shore with complimentary gear or embark on optional guided excursions to renowned sites in Southern Belize. Royal Belize partners with nearby Thatch Caye Resorts' dive operator to provide top-tier service. Guests will enjoy an all-inclusive vacation with a private chef, luxury accommodations, and personalized hospitality.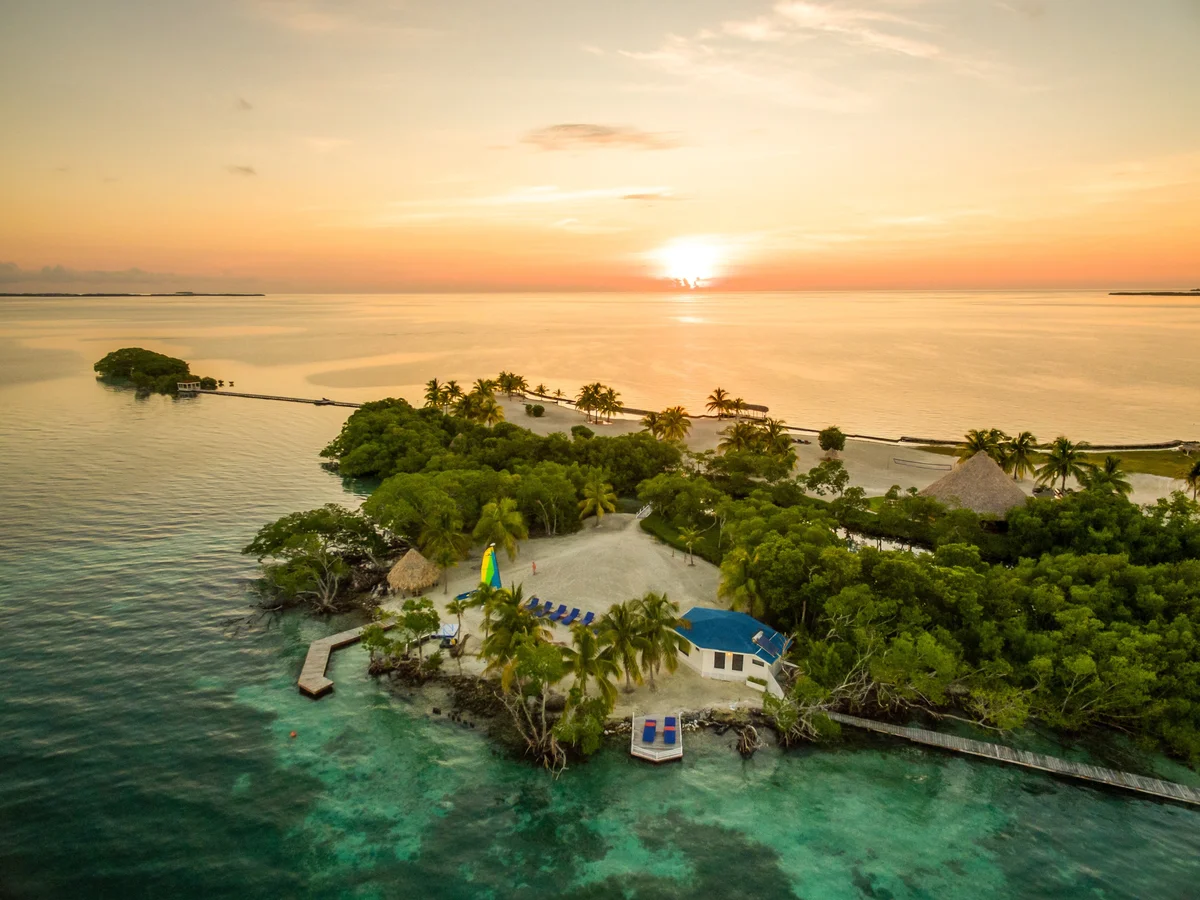 SCUBA Diving in Belize Without Certification
Need a SCUBA certification? No need to worry. While not a certification course, the Discover SCUBA program will allow you to safely dive with an instructor to get a taste of what Belize diving is all about. During the class, guests learn about SCUBA diving equipment and how easy breathing and moving around underwater is. 
This introductory dive lesson takes approximately two hours with a certified PADI instructor. Once comfortable in the confined water conditions, you can explore the reef together, diving to a maximum depth of 40 feet. This is perfect for trying diving before committing to an entire SCUBA certification course.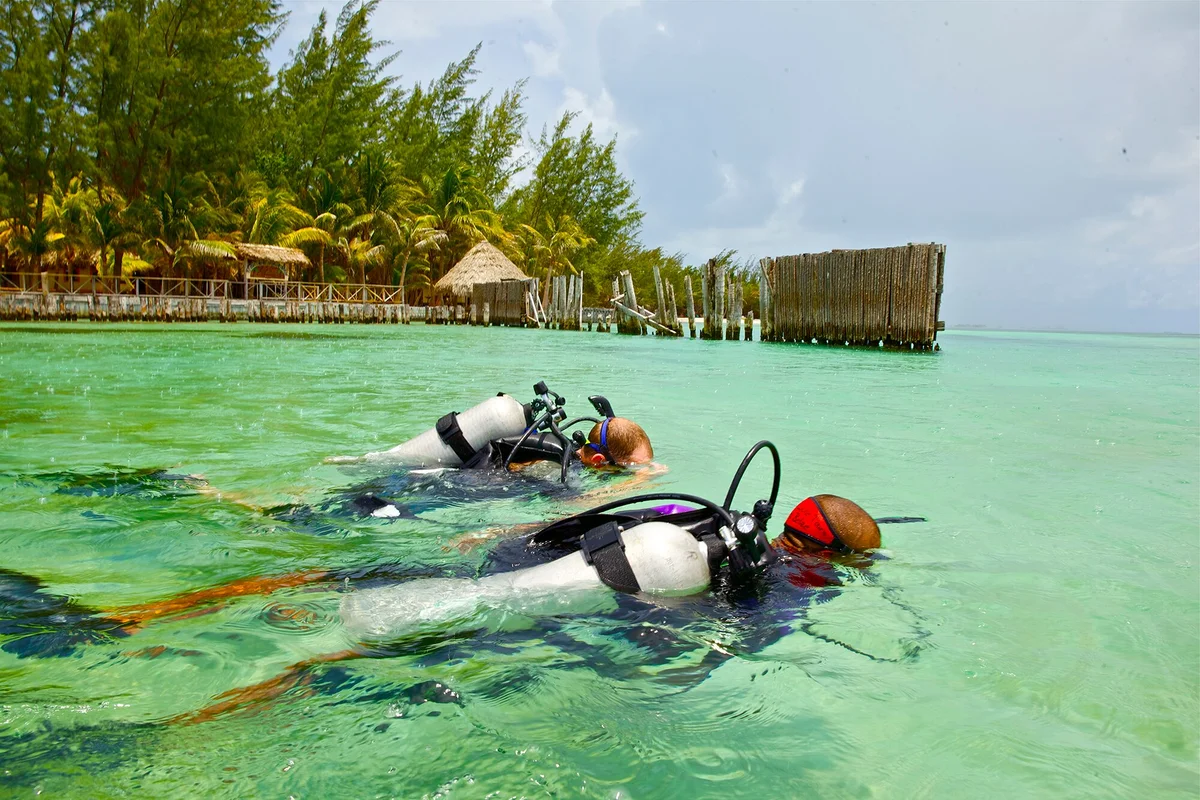 SCUBA Certifications in Belize
With the PADI Open Water Referral, you can complete a SCUBA certification in Belize's warm waters! Before completing the in-water training portion, knowledge of the safety materials and pool sessions is required. Then, you'll spend two days finishing your open water dives. 
After completing the in-water portion of the course, you will become PADI Open Water certified and be able to dive anywhere in the world. Not to mention, you will have completed multiple dives along the largest living barrier reef in the world.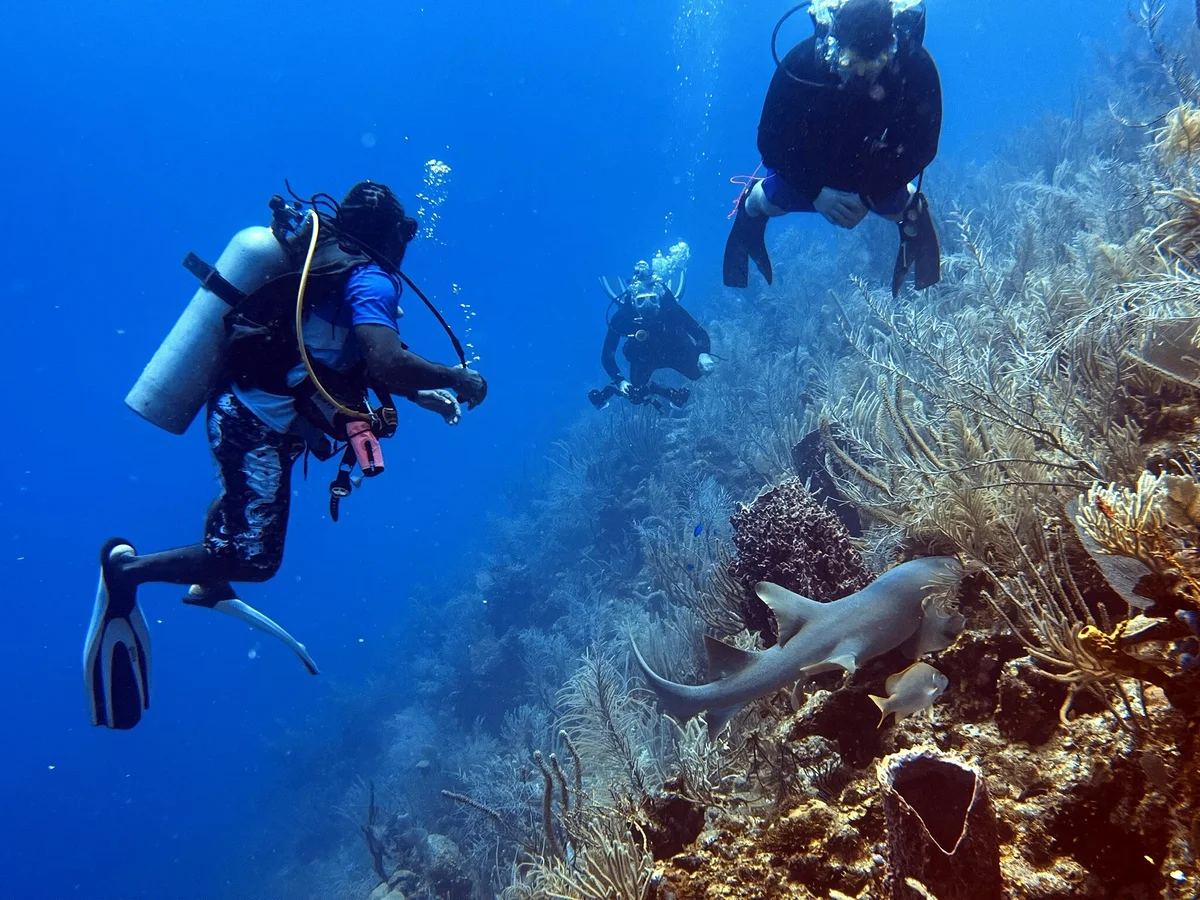 Night Snorkeling & SCUBA Diving
Have you ever wondered what those sea critters are up to at night? Go night snorkeling or SCUBA diving and discover the second-largest barrier reef after dark. This presents a unique opportunity to experience a different marine world, with the creatures that go into hiding during the day coming out to play, explore, and feed. 
Some creatures you may see while snorkeling at night are lobsters, octopus, squid, eels, Spanish dancer fish, toadfish, frogfish, sea slugs, blue tangs, tarpon, barracuda, and many more multicolored reef fishes. With a dive light, expect to see marine life at the height of its existence!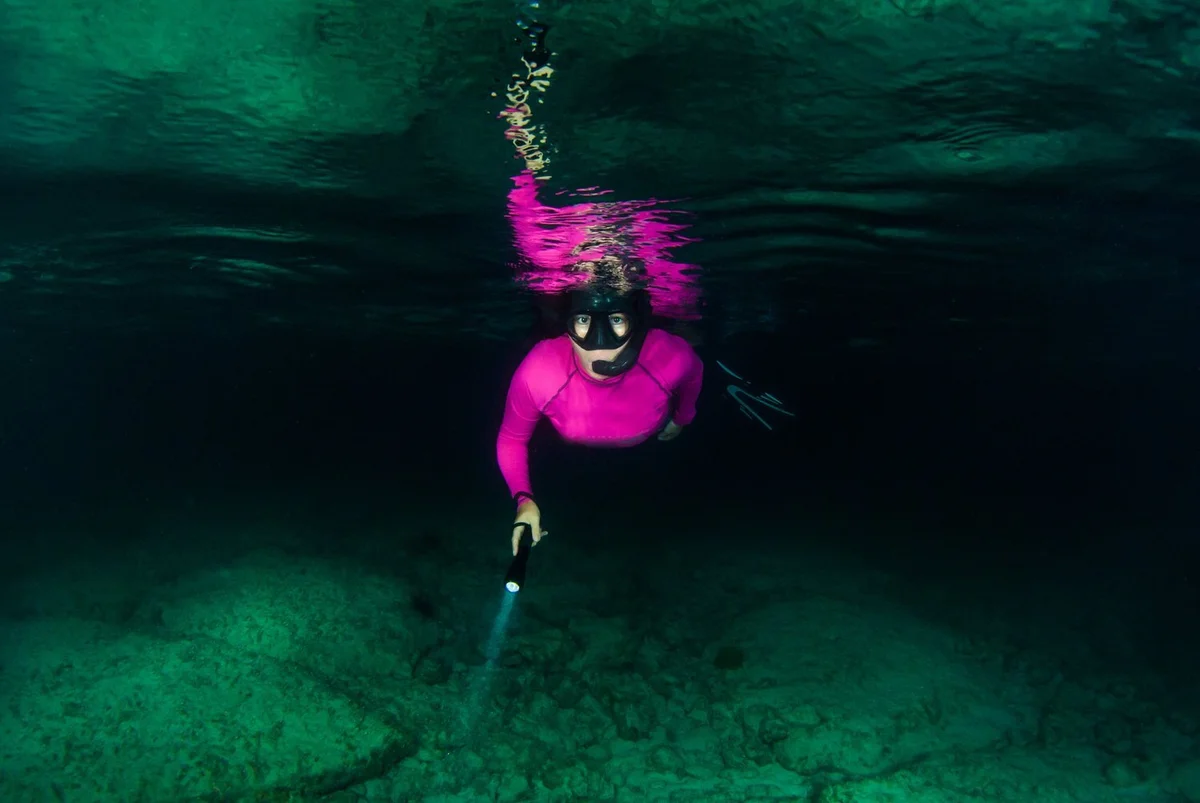 In Belize, your underwater adventure dreams can become a reality, whether you're seeking daily dives, a snorkeling excursion, or something in between. Muy'Ono Resorts' southern resorts, breathtaking dive sites, and expert-guided tours ensure a seamless SCUBA vacation experience. If you still need help deciding which resort, package, or tour suits you best, contact us today. Let's plan your ultimate Belize SCUBA or snorkeling adventure!