Nestled in the heart of Central America, Belize boasts an array of culinary delights that draw inspiration from its diverse cultural heritage. From breakfast pastries to delectable afternoon snacks, this blog is your passport to Belize's top 10 must-try foods. Join Muy'Ono Resorts on a tasty journey through the country's most unforgettable flavors.
1. Fry Jacks
Meet your new favorite breakfast food–fry jacks. This puff pastry is a staple food in Belize, found all over the country, often served for breakfast and sometimes lunch. They can be enjoyed savory with refried beans, eggs, cheese, and meat or sweet with honey, jams, or syrup.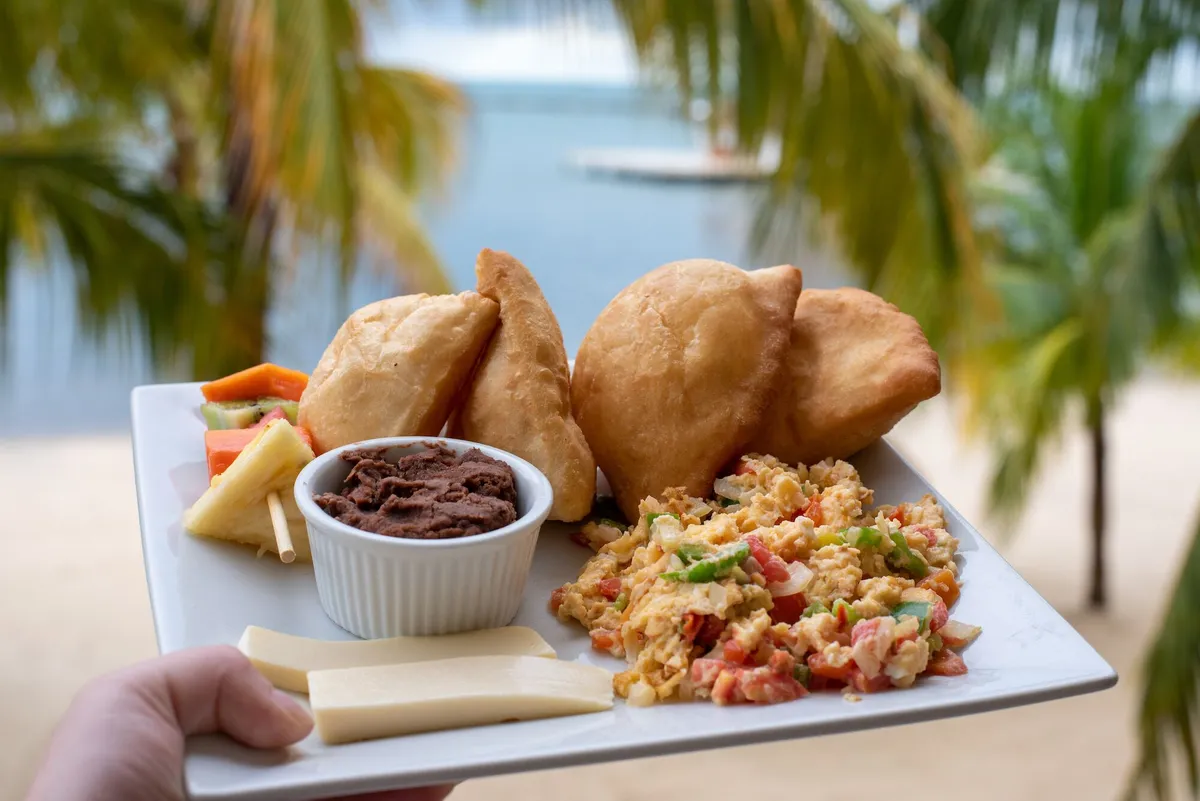 2. Salbutes
One of the country's most popular finger foods and found on almost any menu is salbutes. These small fried corn tortillas feature a mix of toppings, including refried beans, stewed chicken, fresh salsa, cheese, and sour cream. 
3. Panades 
Another grab-and-go favorite is panades, Belize's version of empanadas. These crescent-shaped corn tortillas are stuffed with homemade refried beans, fish, or ground lamp. Panades are often topped with pickled cabbage and pickled habaneros. 
4. Ganache
Like salbutes, ganaches are a perfect poolside snack food or lunch appetizer. Fried corn tortillas serve as the base, topped with ingredients like homemade refried beans, marinated cabbage, and local cheese.
Pro Tip: Try the Belizean Sampler, featuring two panades, one ganache, and one salbutes, at Sweet Songs Jungle Lodge. The Treehouse Bar offers a nature-filled dining experience, or you can enjoy poolside with a tropical cocktail.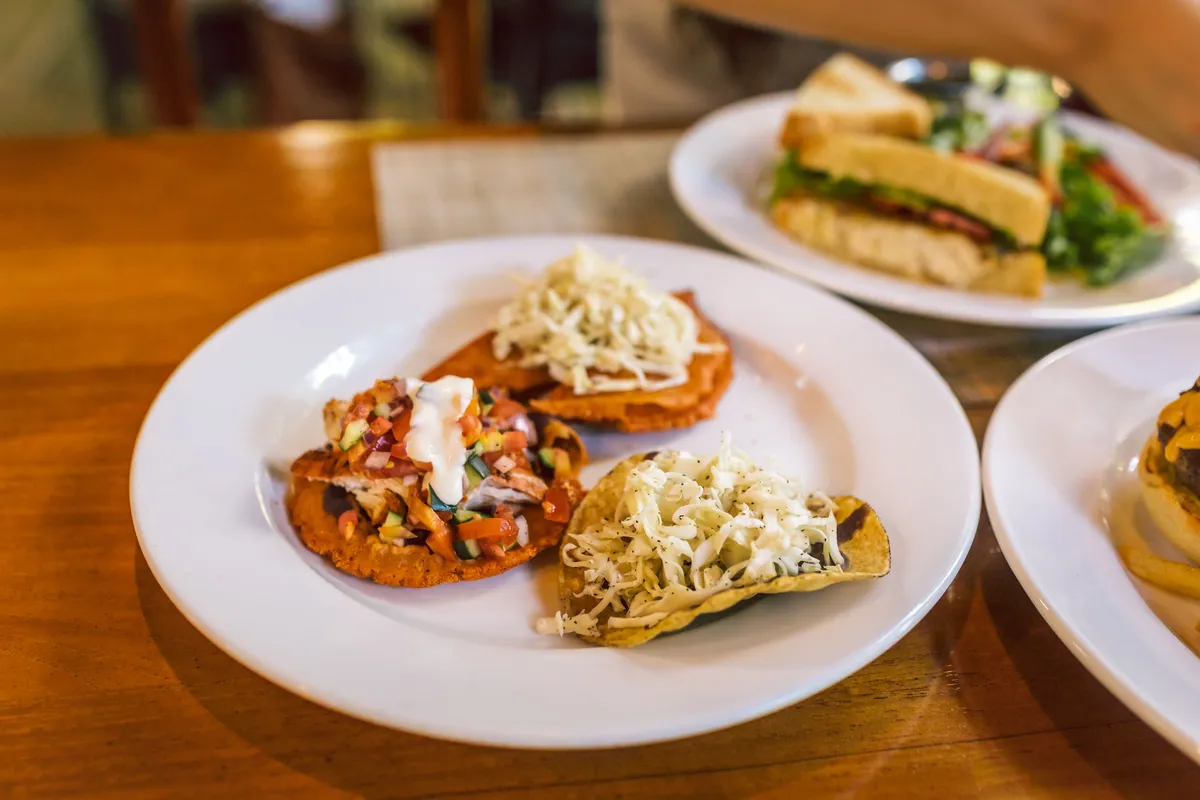 5. Rice and Beans
Considered Belize's national dish, rice and beans are a timeless favorite. Coconut milk-infused rice pairs perfectly with beef, stewed chicken, shrimp, fish, or other meats. It's commonly served with sides like fried plantains, potato salad, coleslaw, and veggies.
6. Cheese Dip
Belizean cheese dip, while it might seem basic, is something special. This creamy and sometimes spicy blend of cheese, milk, peppers, and salsa (the secret ingredient) is unforgettable. Enjoy it with fresh tortilla chips as the sun sets on an amazing day in paradise.
7. Lobster or Conch Ceviche 
While not native to Belize, a must-try in Belize is fresh lobster or conch ceviche. The country's abundance of fresh seafood is combined with farm-to-table diced tomatoes, cucumbers, onions, cilantro, and lime juice for a delightful beachside snack.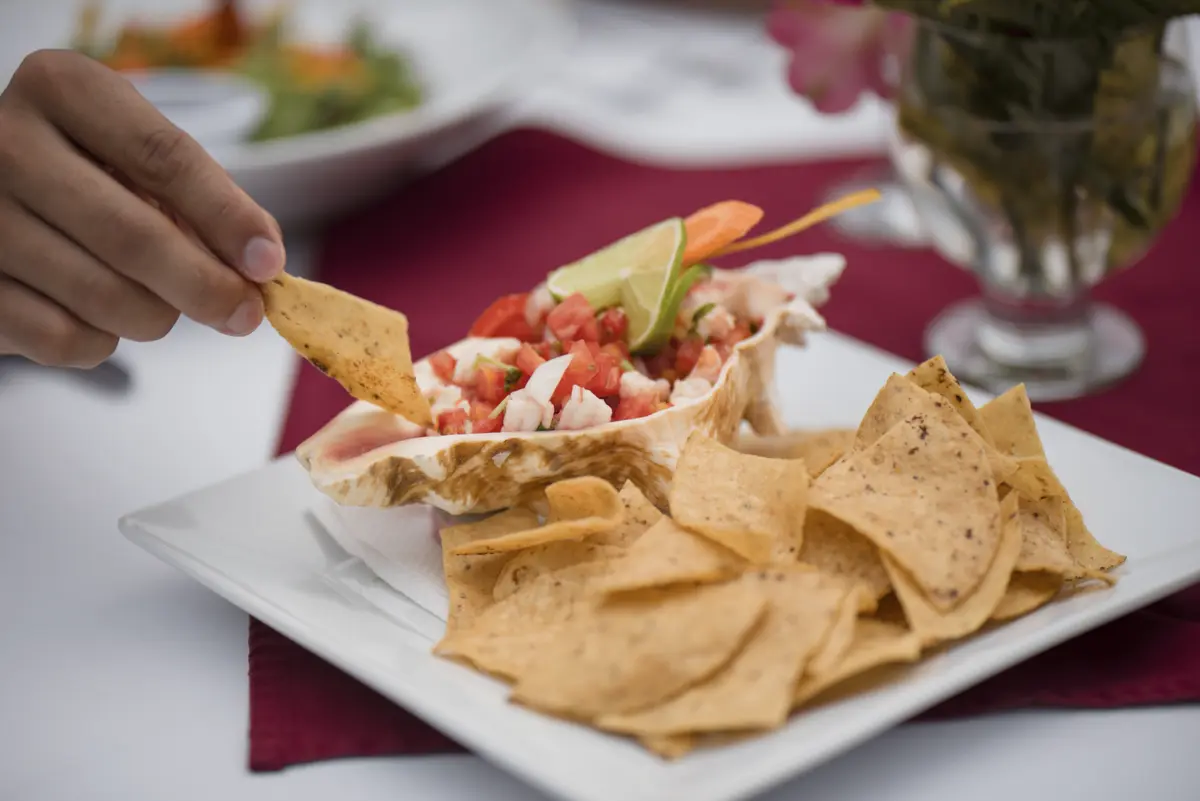 8. Marie Sharps
To complement your meals, you'll find Marie Sharps' famous habanero sauce on every table. This Belizean-made hot sauce from Stann Creek Valley features fresh veggies, fruits, peppers, and spices. It pairs well with breakfast, lunch, and dinner, from eggs to meat to rice and beans.
9. Belikin Beer
These mouthwatering dishes deserve a refreshing accompaniment like Belikin beer, synonymous with Belize. This award-winning beer combines German hops and Canadian Pilsner for a full-bodied, refreshing taste. If taking a commuter flight, you can even have a glass while you wait at Philip S.W. Goldson International Airport.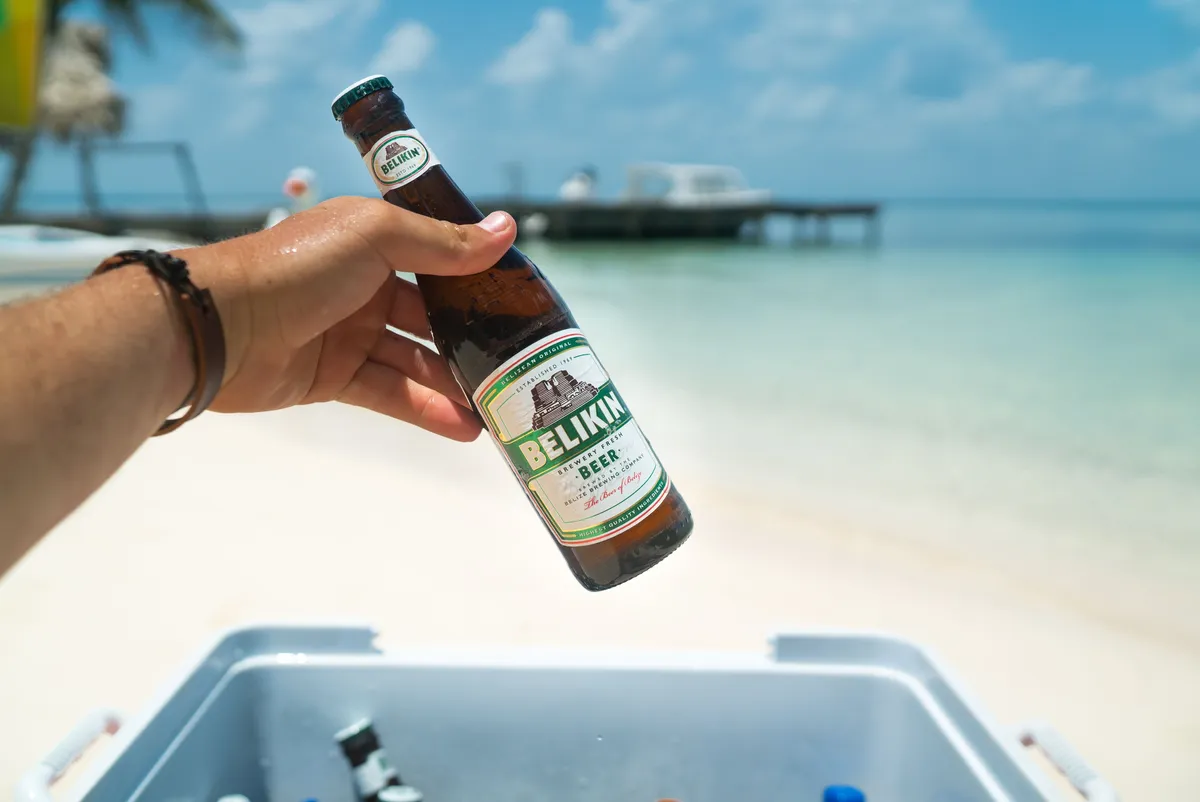 10. Chocolate
Of course, we didn't forget about dessert. Whether it's an artisanal bar from a gift shop or the Bean to Bar Chocolate Class at Copal Tree Lodge, you must try chocolate while visiting Belize. This delectable treat holds a special place in the hearts of locals and tourists, starting from the cacao bean.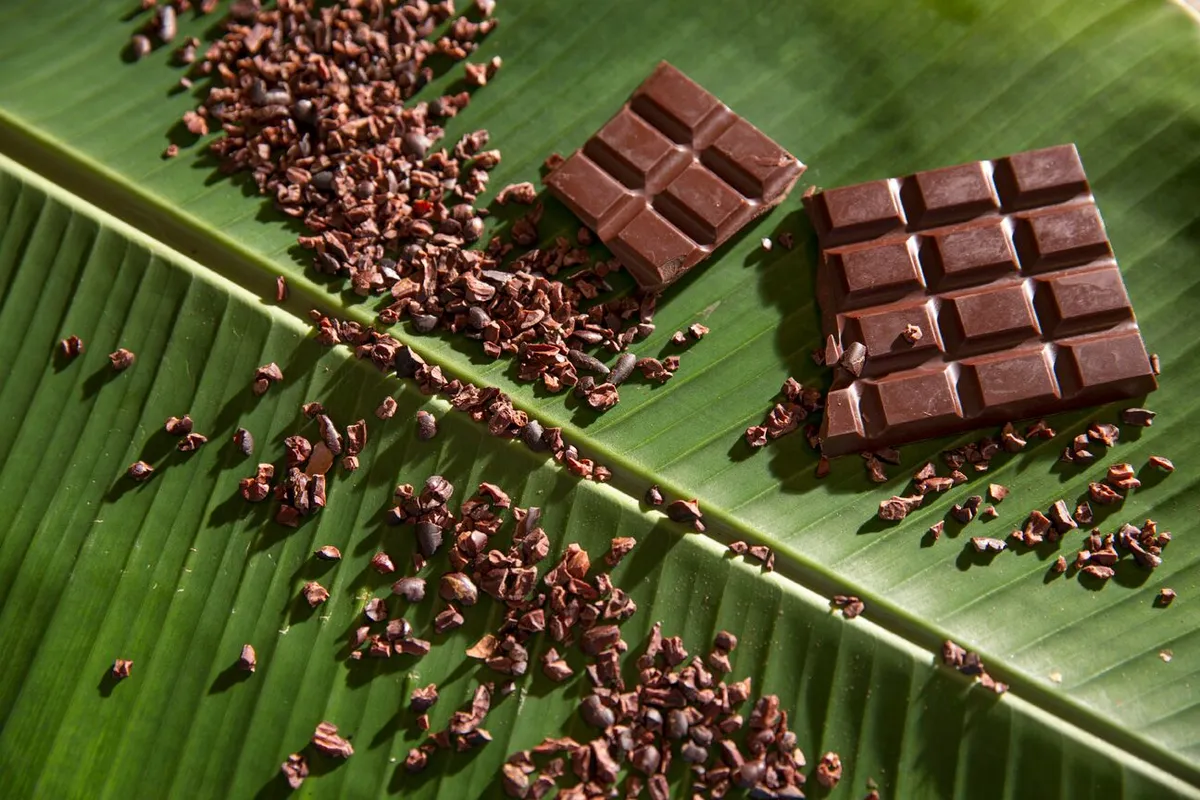 Farm-to-Table Dining
Muy'Ono Resorts is committed to delivering an authentic culinary experience beyond mere taste but prioritizes connection to the land, the people, and sustainability. Our farm-to-table philosophy guarantees you can relish Belize's vibrant flavors, sourced directly from organic
Muy'Ono farms
. Each resort offers distinct dining experiences that celebrate Belizean agriculture and culture.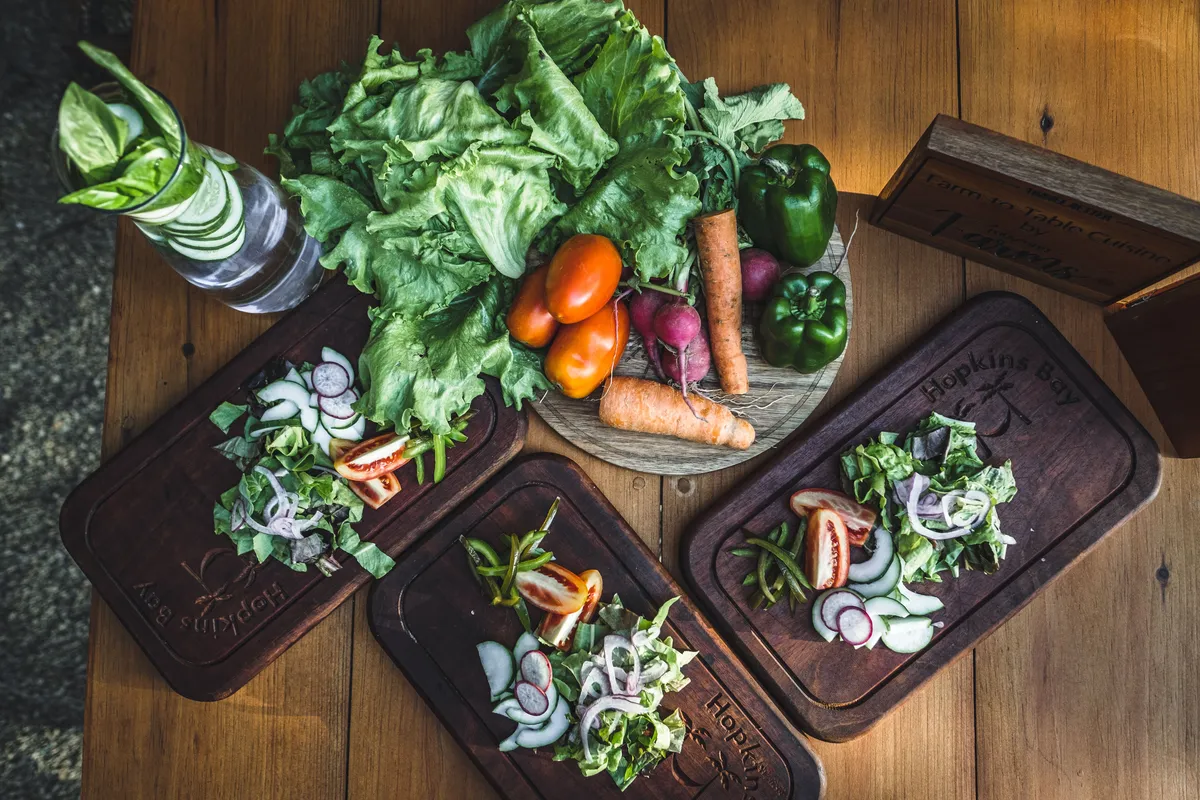 Your journey through Belize's culinary wonders has only just begun! To truly savor these unforgettable flavors, plan your Belize vacation with Muy'Ono Resorts. Embark on a delicious adventure and experience the heart and soul of this beautiful country through its food. Your taste buds will thank you!